Improving water quality for life
Challenges in the water industry
Industrial process challenges
Industrial production processes release large quantities of wastewater that the companies cannot discharge easily; the water needs first to be treated. Therefore, reusing, reclaiming, and recycling water costs money. Improving wastewater treatment and making the most of all water sources is the key to solving this issue.
Energy efficiency challenge
Another big challenge for the water industry is energy consumption. Energy prices are rising worldwide, and there is a growing call for low-energy production. Wastewater treatment is estimated to consume 1 - 3% of a country's total electric energy output. The largest proportion of energy used in municipal wastewater treatment is in biological treatment, generally 50 - 60% of plant usage. High-efficiency technologies could reduce electricity-related greenhouse gas emissions from the global wastewater sector by up to 50%. The use of low-energy membrane technology for the aeration process and direct treatment of high concentration return streams is also an option.
Operating expenditure challenge
In addition to regulatory and environmental considerations, reducing operating costs remains a top concern for wastewater managers. Energy consumption occurs at every stage, from the primary treatment to the digestion of sludge products, and energy costs often represent the largest portion of operating expenditures in a wastewater treatment plant. With world energy consumption expected to increase by 28% between 2015 and 2040, demand for high-efficiency, intelligent wastewater technologies grows. Additionally, the shift in focus from the energy efficiency of single components or products to optimizing efficiency throughout an entire system with the correct combination of technologies results in reduced carbon emissions and lower lifecycle costs.
Download the PDF brochure
Sustainable process automation solutions
Your partner for improving water quality
At GF Piping Systems, we offer deep application knowledge of the entire water treatment process. Including guaranteeing high water quality and system availability, providing reliable measurements, fulfilling stringent regulations, and helping customers build the first time right.
One community, one purpose
How we're already helping to improve water quality globally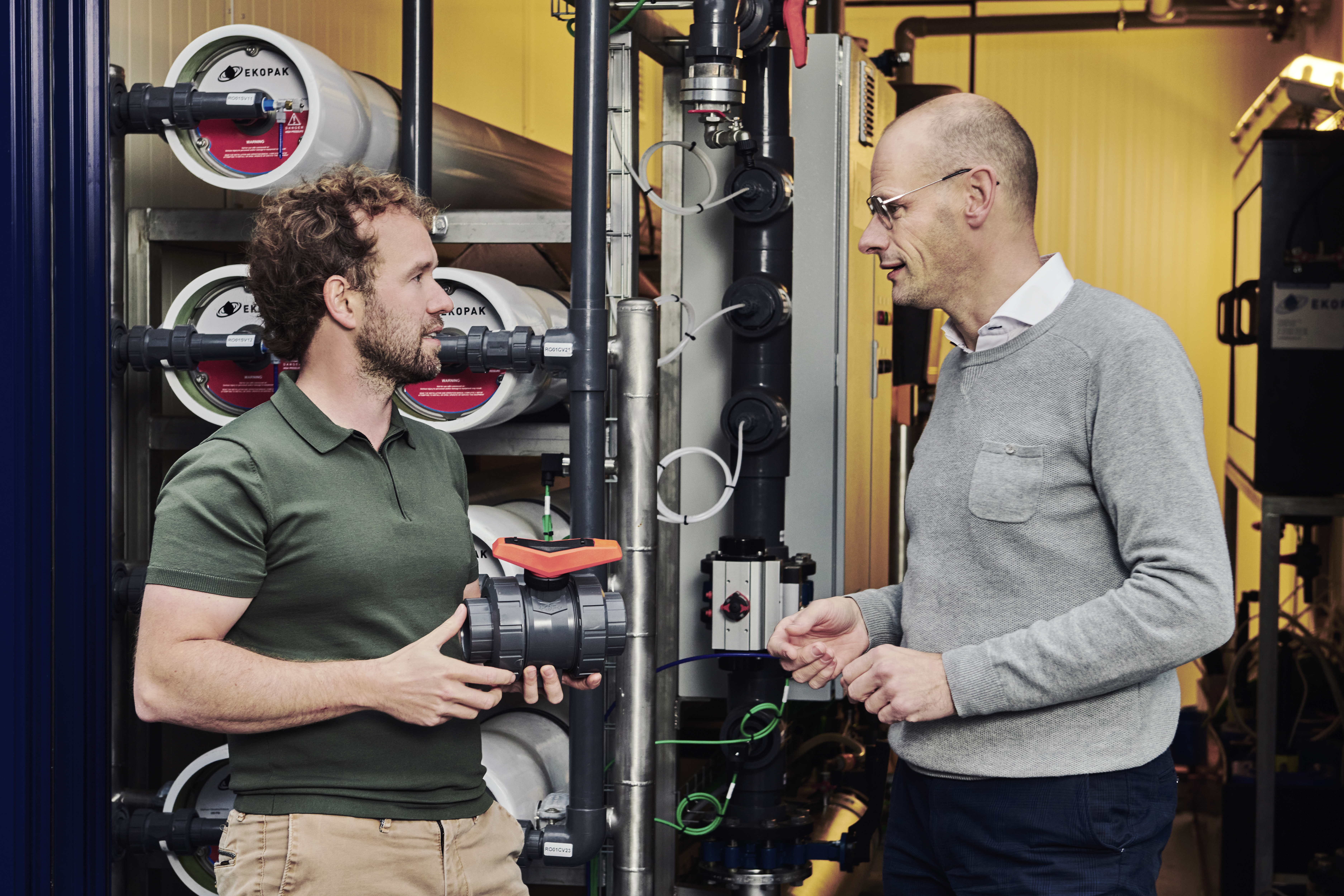 Ekopak, Belgium
Ekopak uses the process automation offering from GF Piping Systems to outfit its containers sold as "water as a service" to provide sustainable water to customers. There is a high fluctuation of quality at the inlet of the system, meaning Ekopak needs to constantly monitor water quality at both the inlet and outlet of the system, as well as in between to regulate the process.
The Belgian company considers monitoring and process automation as the key to operating and delivering consistent quality to customers. GF Piping Systems solves the issues of Ekopak throughout their entire process, working closely with a sustainably minded company for a more sustainable future.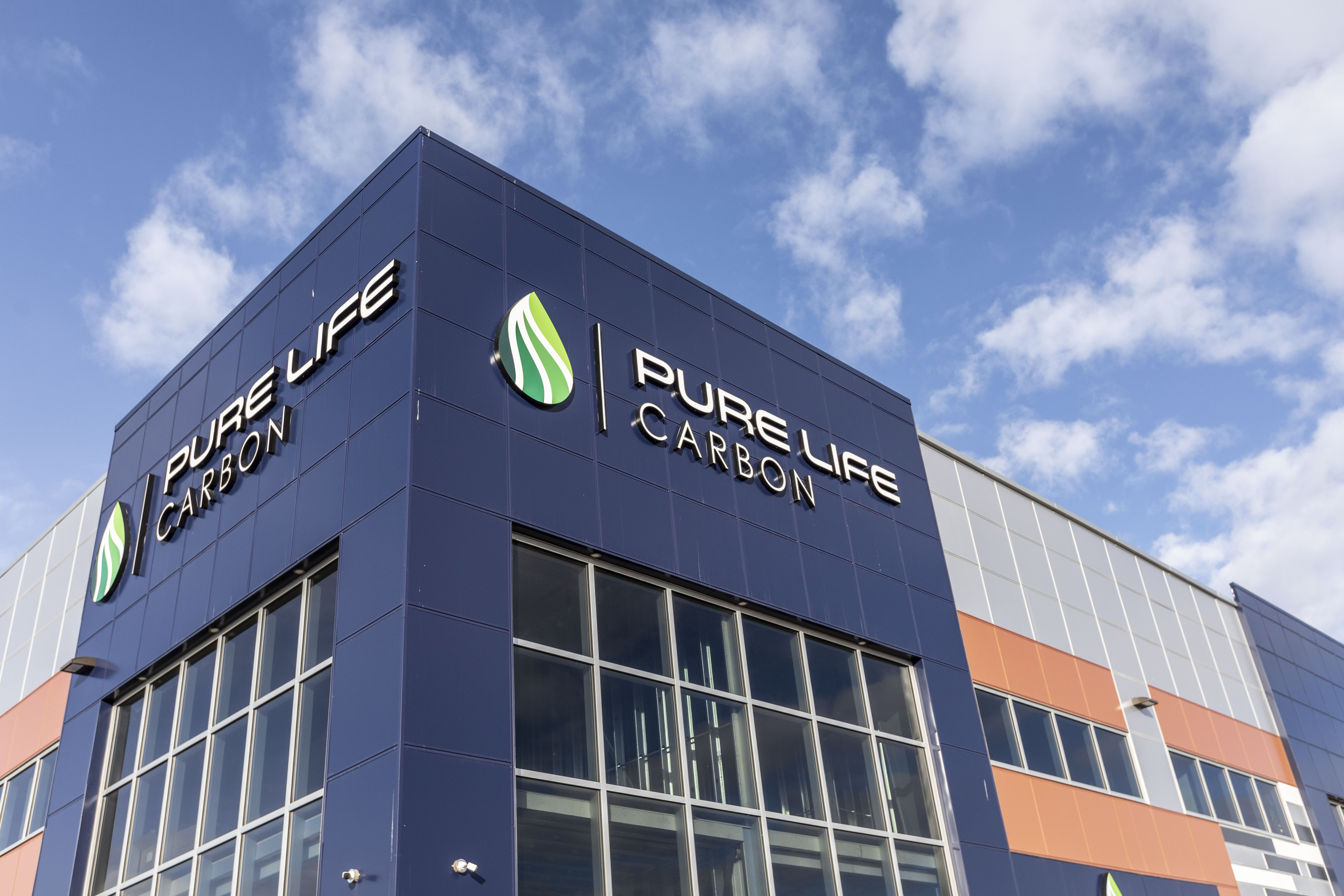 Pure Life Carbon, Canada
The innovative green agricultural tech company Pure Life Carbon is blazing new trails in the food production industry and needed a partner with reliable, sustainable solutions. The Canadian company provides a carbon negative alternative grow media to peat moss for growing crops and with GF Piping Systems found a process automation solution that ensures their production runs smoothly while staying low maintenance.
They use GF's technology extensively in their treatment tanks, measuring flow, temperature, PH levels and pressure. Pure Life Carbon prefer to use GF components as their operating environment is primarily water with a proprietary chemistry added to it. The durability of the GF products and their sustainability and resistance to breakdown are key to longevity and the partnership.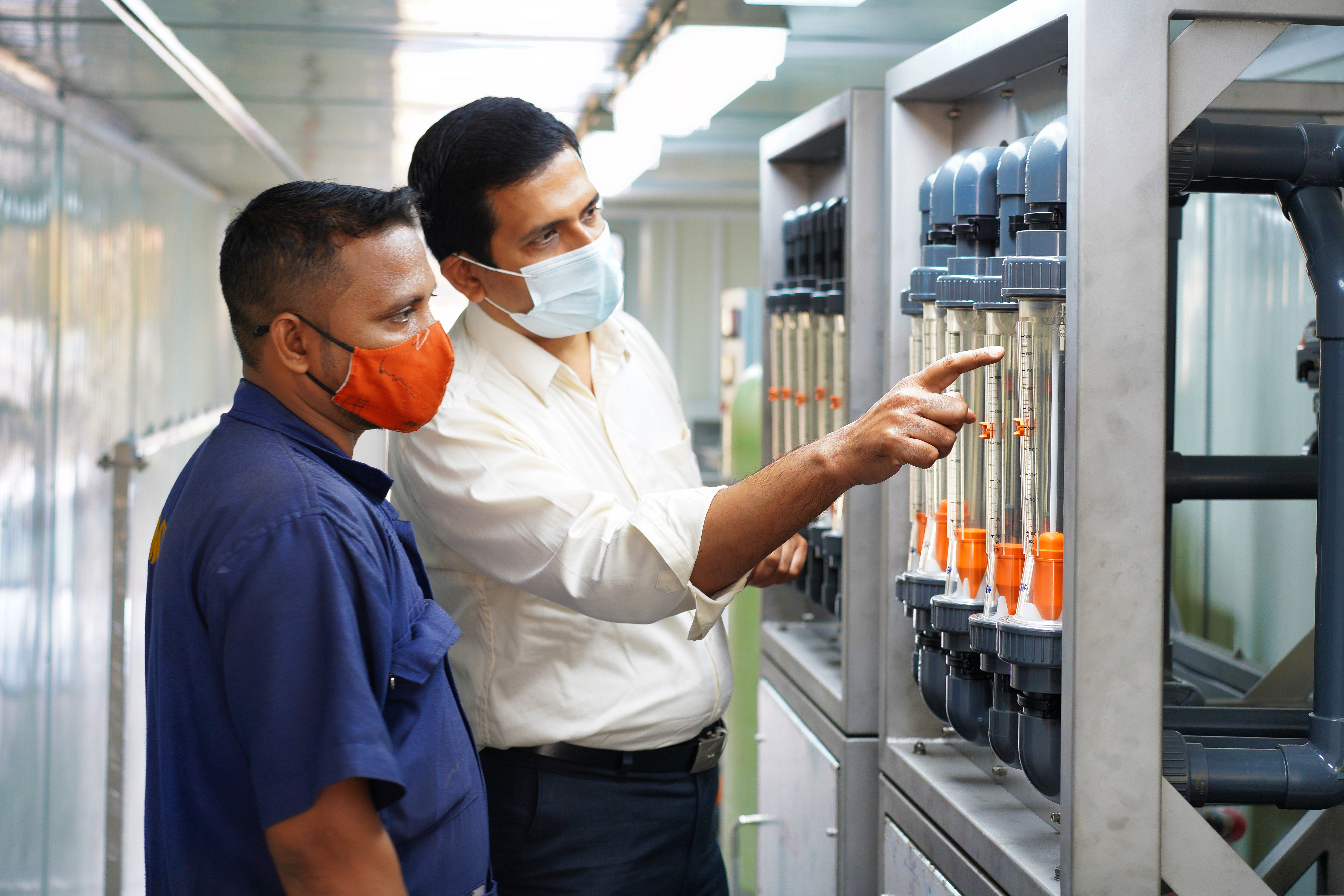 Rochem, India
When delivering containerized water treatment solutions, Rochem Separation Systems has been relying on GF Piping Systems for over 20 years. The Indian navy is one of the primary end customers of the desalination, wastewater treatment and zero liquid discharge solution provider.
With systems that need to run a capacity between two and 200 tons per day, the company faces a variety of challenges. Rochem values in particular that GF Piping Systems has stood by their side and supported by providing solutions to all types of problems, be it with various types of instrumentation or engineering expertise to be a one-stop shop process automation systems provider.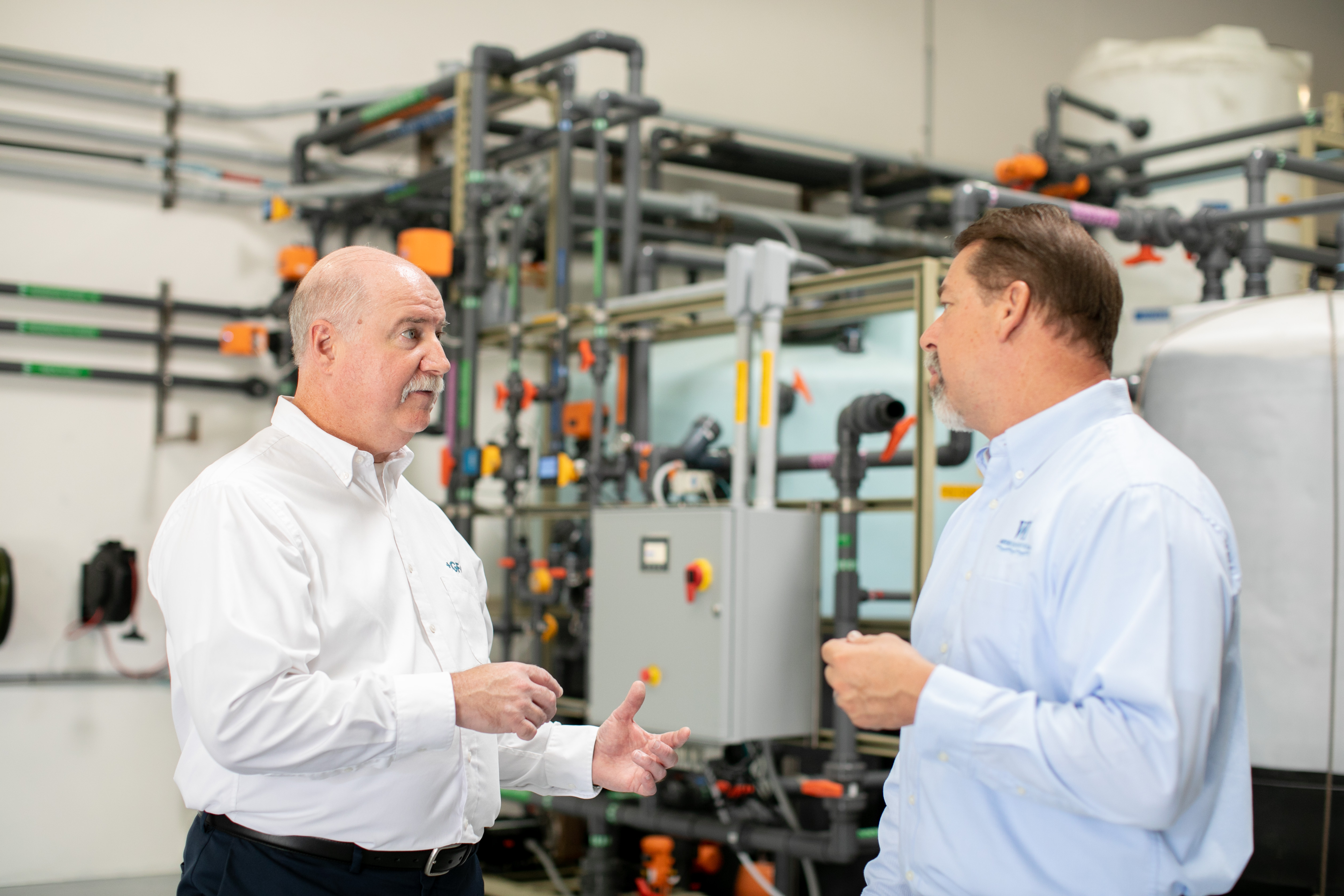 Water Innovations, USA
As water grows more scarce, water quality gets increasingly loaded with dissolved solids over time – Water Innovations specializes in ion exchange and water recycling to produce deionized water. They allow customers such as printed circuit board manufacturers or aerospace engineering customers to closed-loop recycle their own water to meet their water quality requirements.
GF is a long-term, strategic partner of Water Innovations, supplying a wide variety of process automation products. Reliability, support and assistance from GF Piping Systems meant that Water Innovations resorted to using the whole family of products to help their customers recycle hundreds of millions of liters of water.

40% increase
By 2030, water demand will exceed supply by 40 percent.
GF Piping Systems can help counteract these challenges by reducing non-revenue water and shortening cycle loops.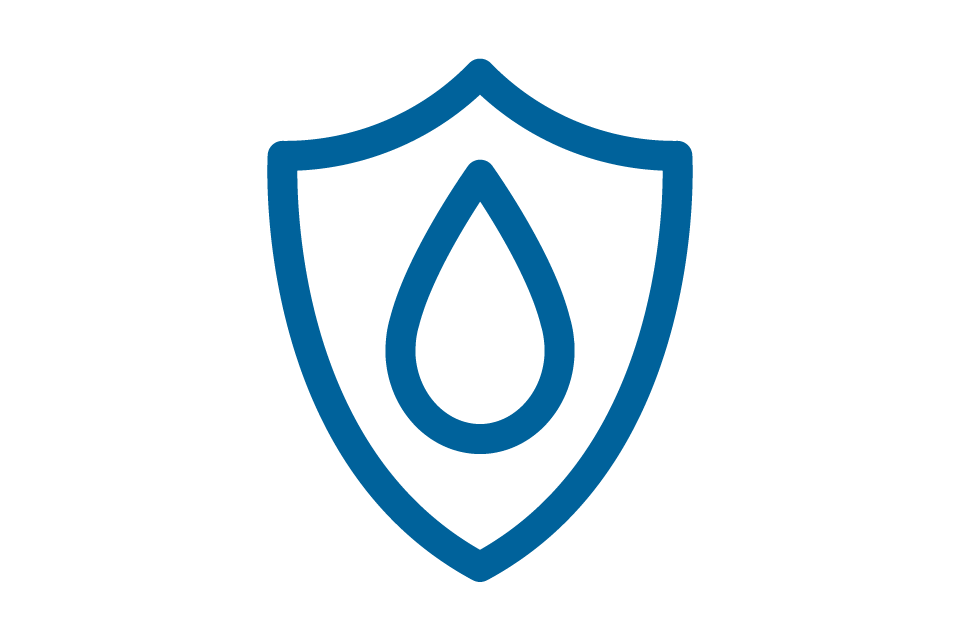 $1'785 billion by 2030
Growing rehabilitation costs
As water is a dwindling resource, the world will need to spend $1'785 billion for water system rehabilitation by 2030.

2.7x cheaper
Distributed water treatment network construction
With 68% of the world's population living in cities by 2050, building decentralizing treatment facilities inclusive of intensified processes to support the expanding urban population will be 2.7x cheaper to construct than rebuilding the same infrastructure, just larger.
Articles
Sustainability at GF Piping Systems
GF Piping Systems is committed to enabling the safe and sustainable transport of water, gas and chemicals. Only by considering the needs of all key stakeholders can the company, the planet, and society at large thrive in the long term.
(Don't) waste water podcast
Listen first-hand to seasoned water professionals and keep up to date with the latest market trends. All this and more in our podcast (Don't) Waste water – available on all common platforms.
---
The first industrial butterfly valve with an Environmental Product Declaration (EPD)
What is less impactful on the environment – metal or plastic? The leading flow solutions provider worldwide has commissioned a Life Cycle Assessment for the plastic Butterfly Valve 565 by an independent party. In addition, a comparative LCA study was conducted with a comparable metal valve. The result: The impact on climate change of the plastic valve is over 25 % lower than that of the metal valve.
More success stories
Water Treatment can be a very challenging market. Vulnerabilities can lay everywhere, and problems can occur without you even knowing them. Starting at the beginning of the planning phase, the selection of the single components, the installation, operation, and maintenance of the plant, GF Piping Systems has supported many projects to be successful.
---
Process automation solutions
We are committed to supporting our customers success with innovative solutions.

Water treatment
The water treatment market is faced with several critical issues, with increasing urbanization and global warming resulting in one of the biggest concerns, namely water scarcity. Also, regulation on water discharge is getting stricter and commodity prices are rising, while infrastructure is aging in the developed world. Furthermore, providers are under pressure to keep up with digitization, aiming to have a competitive advantage in the industry of the future.
Improving the quality of water in order to reduce its impact on processes and the environment is always a challenge. GF Piping Systems steps up to these challenges with a comprehensive system offering of pipes, fittings, valves and the ideal jointing technology as well as an optimally adapted selection of components for automation technology.

Process automation
We use our know-how and experience of the complete control loop to solve the entire process challenge. With you at every step of the process, enabling the design, selection, and installation of Process Automation systems. With Process Automation, GF Piping Systems can supply every customer not just with the highest quality parts but with an interoperable all-in-one solution.
Together as one: We make Process Automation easy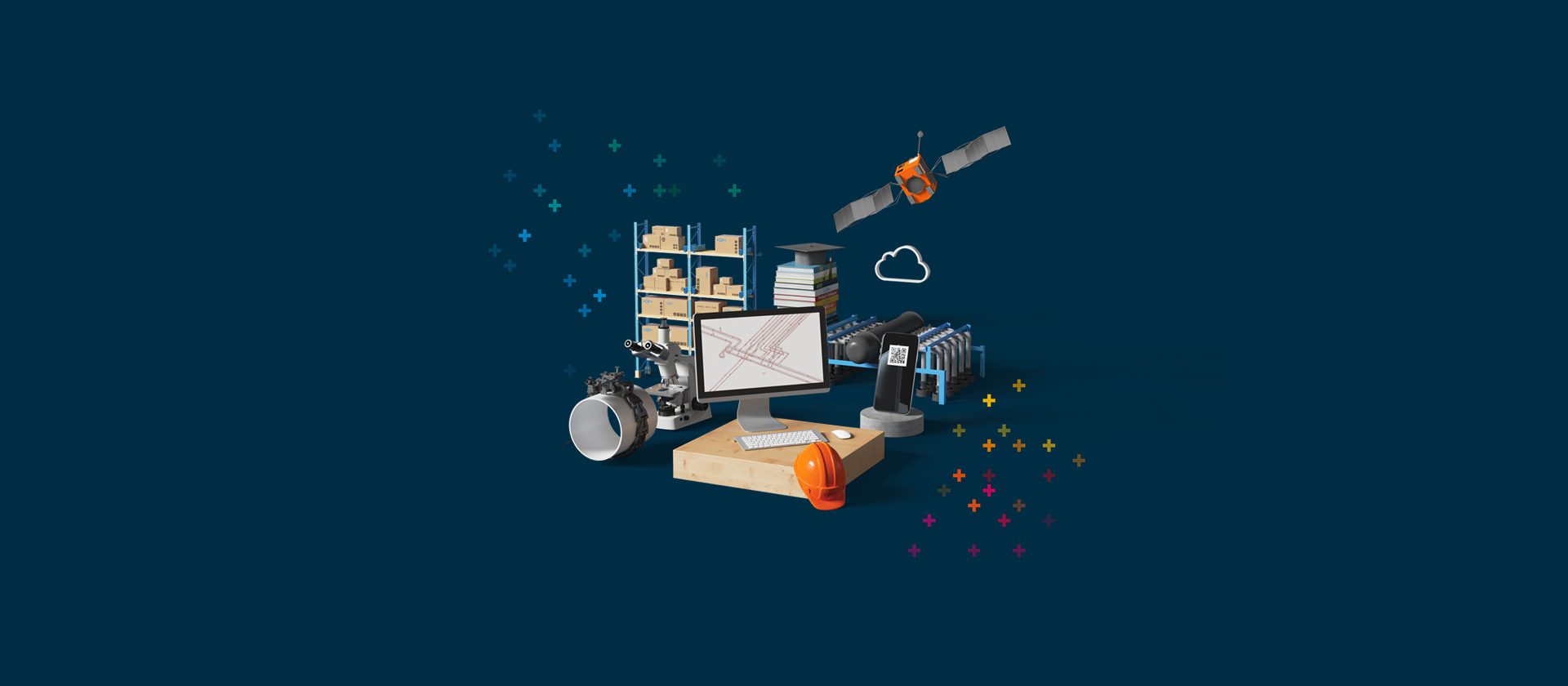 Engineering and prefabrication
There are many challenges to the successful completion of construction projects in today's accelerating business world, including shortages of skilled labor, time constraints, cost overruns, quality concerns, and physical space limitations on job sites. Engineering design assistance and Offsite Prefabrication from GF Piping Systems can help you meet these challenges, no matter where in the world your construction project happens to be.
Engineering & Offsite Prefabrication are part of the Specialized Solutions suite from GF Piping Systems. Discover the many benefits that solve problems and mitigate risks especially on the most complex construction projects.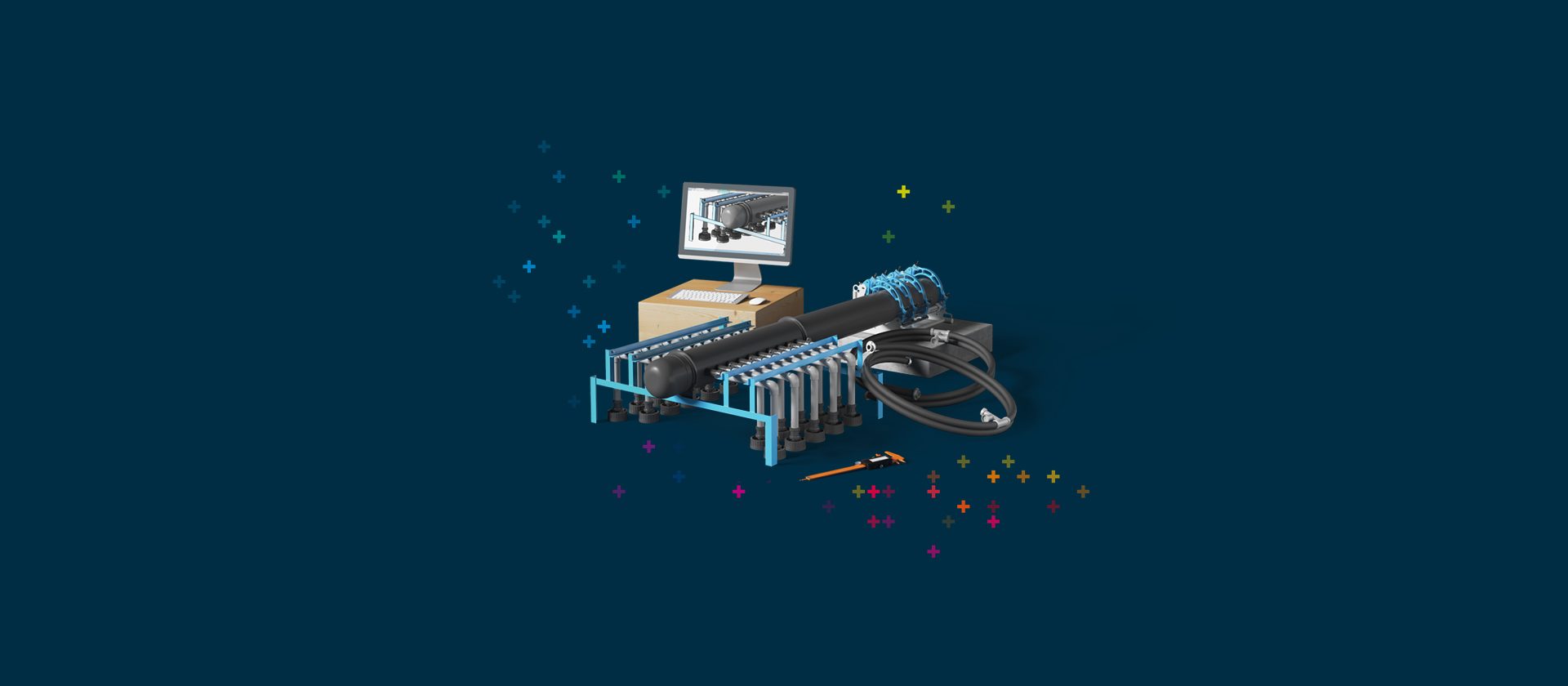 Specialized solutions
With Specialized Solutions, GF Piping Systems supports the design and installation of state-of-the-art plastic piping systems, so that owners and planners can concentrate on their daily business without interruption. GF Piping Systems is present every step of the way, from providing planning support on new projects to testing the condition of old systems.
GF Piping Systems and its Specialized Solutions cover every aspect of a project's process, from the design phase all the way through to installation and maintenance:
×
Speak to an Expert
Thanks for showing interest: we will contact you as soon as possible. To provide you with the best service, please give us some short information about your inquiry, so we can assign the piping consultant that fits better with your needs.