Non-revenue water
The challenges facing water utilities
Within discussions centered around sustainability, water scarcity, and the conservation of precious resources, one topic regularly covered is how utilities can better solve the challenge of water loss within their network. The need to protect precious resources and reduce water loss to more acceptable levels has made non-revenue water (NRW) one of the most challenging problems for water utility owners and operators to overcome.
Non-revenue water is the difference between the water entering a distribution system and the amount billed to water consumers. NRW is not the only actual loss of water, such as leakage or pipe bursts, but it also can impact all levels – from water abstraction to billing. Causes are as diverse as they are complicated to identify and measure, making NRW a major topic to ensure the future of resilient utilities.
From planning through to operation and beyond
Solving water loss affects all aspects of the water cycle
As a leading global water technology company, our goal is to solve critical water and infrastructure challenges through innovation. Helping communities globally, we optimize resource and water management, improve water security, and build a more sustainable world. GF Piping Systems serves customer's water needs from utilities to industrial, commercial, and other end-users of water.
By developing highly engineered products and industry-leading technologies, we create solutions that span the water cycle. Our wide array of products and specialized solutions — the most comprehensive in the industry — enable our customers to address their water network performance challenges.
One community, one purpose
How we're already helping to solve water loss globally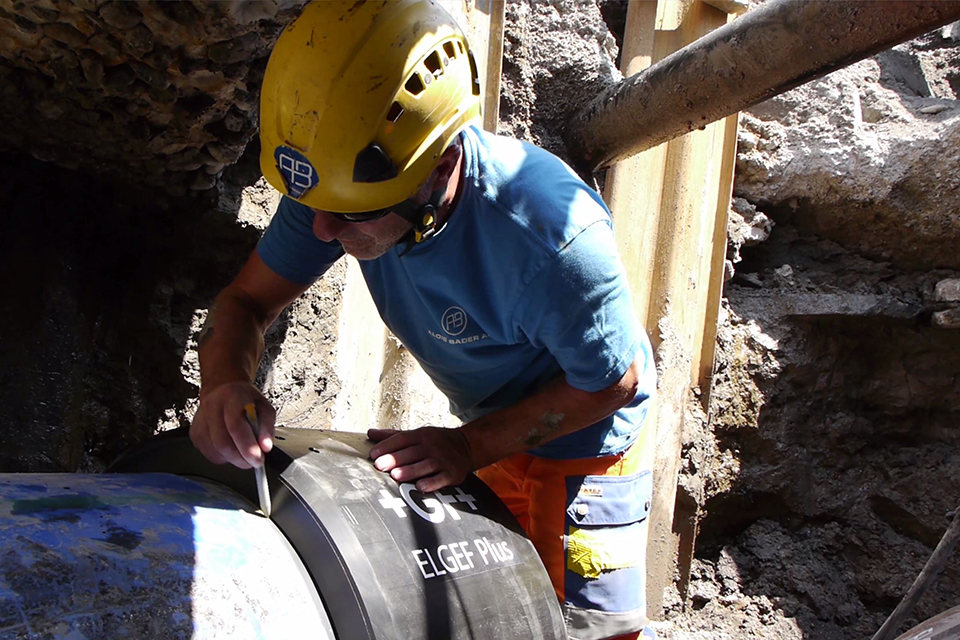 Anergy network, Lucerne, Switzerland
Ecological energy from the lake/sustainable heating and cooling anergy network To meet the requirements of a sustainable energy policy, Swiss municipality EWL is using ecological energy from Lake Lucerne as a sustainable heat carrier for heating and cooling of 7,000 households.
Additionally, they are saving up to 10,000 tons of CO2 per year with help of ELGEF Plus couplers with active reinforcement and prefabricated fittings to save valuable installation time and costs.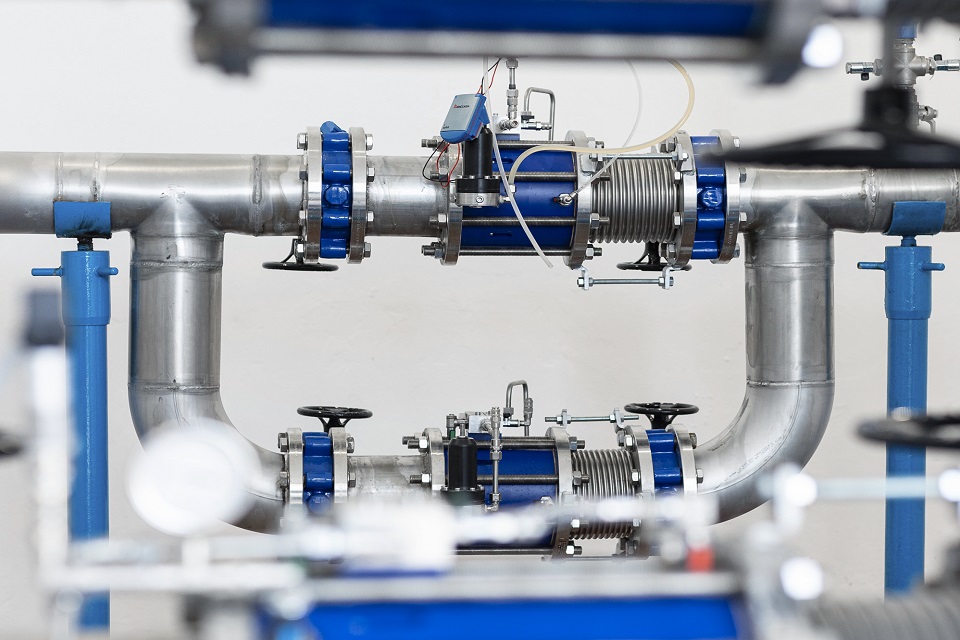 iRETI, Italy
IRETI supplies water to over 2.5 million customers in almost 300 municipalities in Northwest Italy, with a network of roughly 20'000 kilometers. The water loss in Italy is on average 37%.
Also IRETI faces the challenge of non-revenue water and with it the associated maintenance and asset lifetime. The innovative NeoFlow pressure regulating valve (PRV) by GF Piping Systems is providing the solution.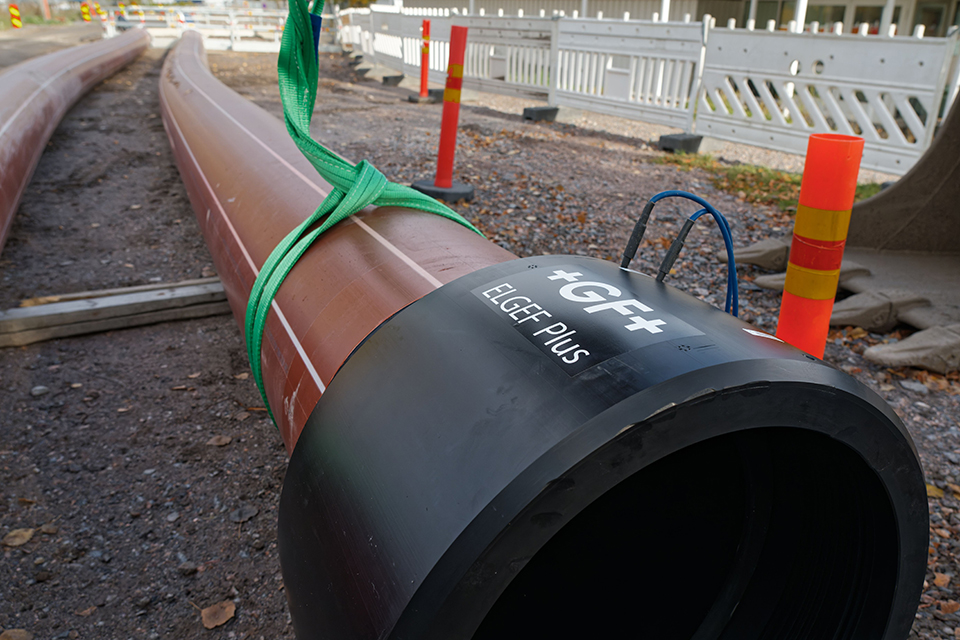 HSY Helsinki, Finland
GF Piping Systems supported the Finish utility, Helsinki Region Environmental Services Authority (HSY), to operate a reliable water supply system while complying with stringent environmental objectives.
GF Piping Systems provided data on the CO2 footprint of ELGEF Plus fittings, PE systems that highlighted the reduction in CO2 emissions by more than 80% when compared to metal systems.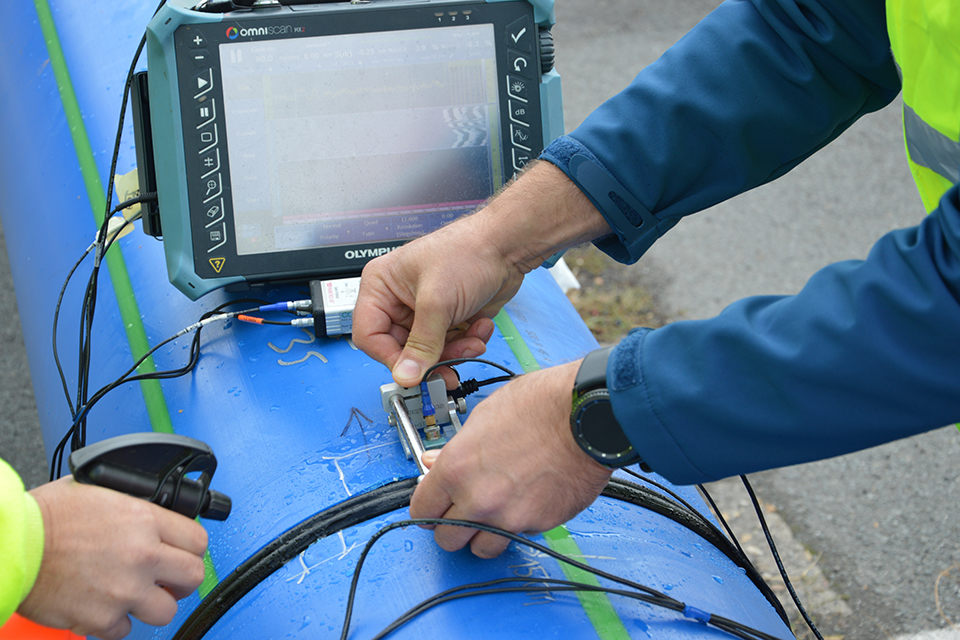 FARYS Water Utility, Gent, Belgium
Retrofitting of large diameter transport lines in densely populated city areas often confronts water utility companies with major challenges.
The trenchless installation, combined with Ultrasonic Non-Destructive Testing (NDT) minimized risks and increased peace of mind.

$39 billion annually.
Lost water is lost revenue
It costs $39 billion annually for utilities. 1/3 of utilities report loss of more than 40% due to leaks.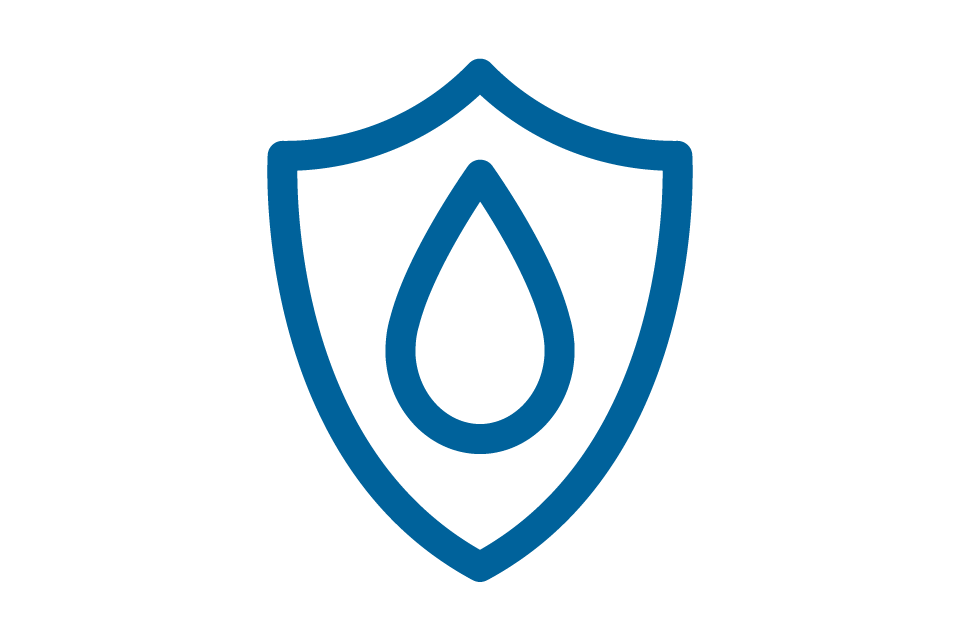 77 liters per day.
Preserve what is precious
What if you could save 77 liters of water per day? This is the amount of non-revenue water per capita which is lost down the drain.

225.000 tons of CO2.
Make a difference
In the US a 5% reduction of water leakage can save up to 225,000 metric tons of CO2 annually, the equivalent to the annual CO2 emissions of 14.000 US citizens
Articles
A Cost-effective And Sustainable Solution In Fighting Global Non-revenue Water
Due to the globally aging water distribution infrastructure, non-revenue water (NRW) is a major issue for water utility companies worldwide. Retrofitting existing water networks with modern pressure management systems helps avoid leakages and lost water.
(Don't) Waste Water Podcast: How To Save 126 Trillion Liters A Year? Solve Non-Revenue Water!
Some of the things that were covered:
How Non-Revenue Water represents 126 billion cubic meters a year and an achievable saving potential of $37 billion a year
How the Non-Revenue Water (NRW) question is intricate and multi-faceted
How water you lose on your network not only represents a direct cost but also an indirect one, as you have to produce new water accordingly
---
GF Piping Systems launches NeoFlow pressure regulating valve: the polymer balancing cure for water utility networks
Co-developed with OFUI NeoFlow pressure regulating valve (PRV) allows water utilities to easily implement pressure management technology and benefit from a renewed water network, a solution to avoid non-revenue water. The compact polymer valve is nine times lighter in weight and uses 40% less installation time than a standard metal PRV.
Big 5: GF Piping Systems launches MULTI/JOINT® in new dimensions to help utilities save valuable natural resources
GF Piping Systems welcomes the new Big 5 restraint fittings to its MULTI/JOINT® 3000 Plus family. The proven repair and maintenance solution for water applications can prevent water loss for utilities and is suitable for all pipe materials. Thanks to new innovations, the patented gripping and sealing system of MULTI/JOINT® now allows restraint connections up to 10 bar working pressure in sizes DN625 – DN825, without compromising the 50 years life expectancy.
---
Water Network solutions for Utilities
Our technology is about delivering the right tools, fittings, know-how and sufficient pressure at any point in the network, at any time.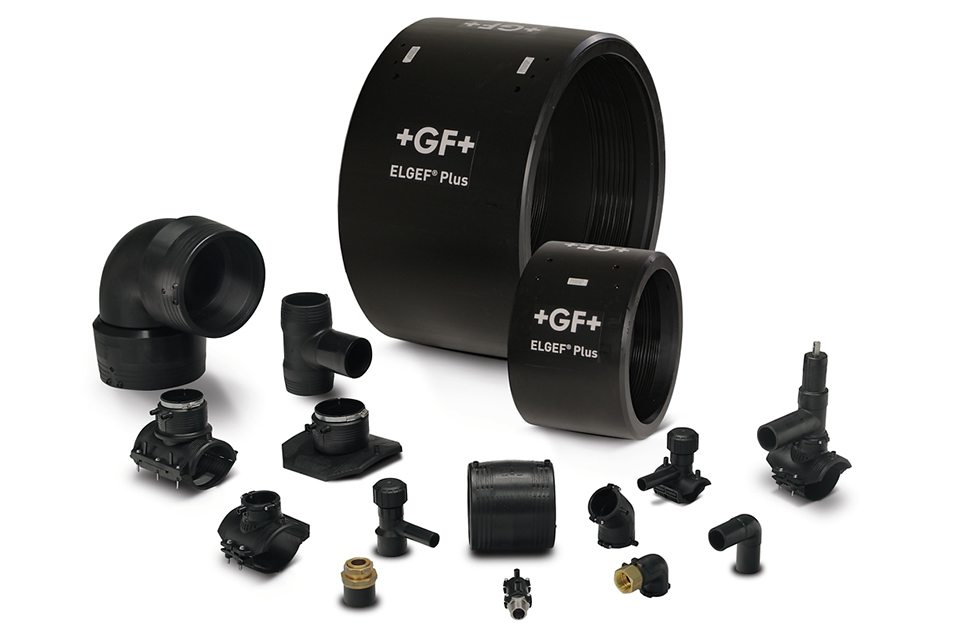 ELGEF Plus.
GF Piping Systems leads the way in long-lasting corrosion and maintenance-free solutions for large dimensions up to d2000. Our comprehensive PE systems offer fast, safe and reliable zero leakage connections with expected 100 years of lifetime.
Customizing teams forge the best solution that fits you, with off-site prefabrication, developing custom-made parts and individual consulting.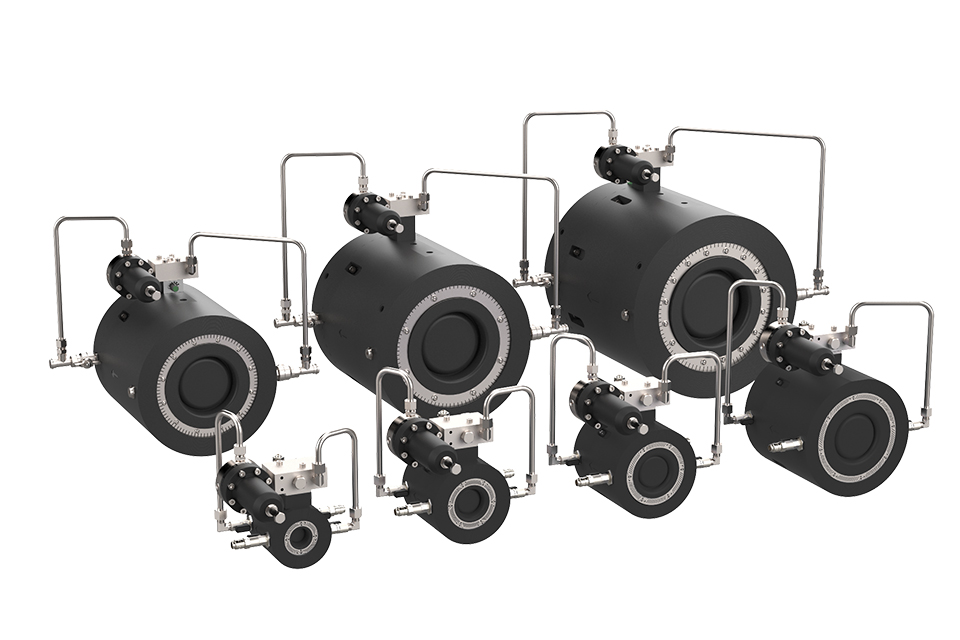 NeoFlow Pressure Regulating Valve.
NeoFlow allows intelligent balance, precise and optimized pressure management to create complete harmony within your water distribution network.
Protect your water distribution network from excess pressure and reduce leakage rates and pipe bursts.
NeoFlow is a state-of-the-art technology for pressure management that can prevent your pipes over-pressurizing while delivering accurate, stable flow, and increased flow capacity to utilities.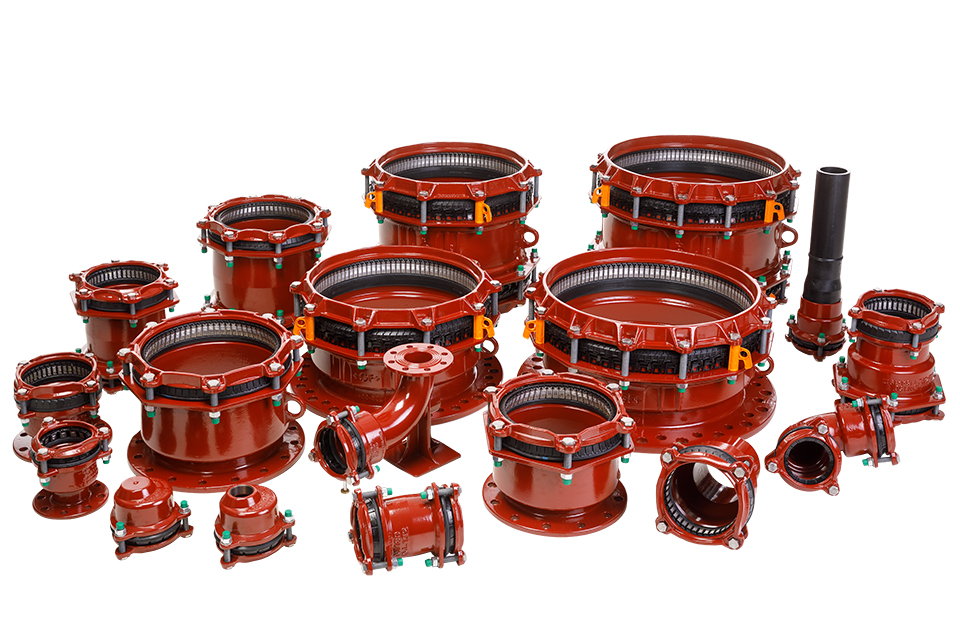 Multi/Joint 3000 Plus System.
The MULTI/JOINT® 3000 Plus system comprises a wide range of restraint and non-restraint fittings, flange adaptors, reduction pieces, bends, duck foot bends, and end caps in the ranges DN50 - DN825, dedicated and multi tolerance for any pipe and pipe material.
Quick, safe and simple connection of gas and water pipe networks without the need for special tools.
Easily meet the specifications of a wide variety of materials or outside diameters of the pipelines thanks to flexibility. Connections or repairs are carried out by means of a restraint pull-out resistance system.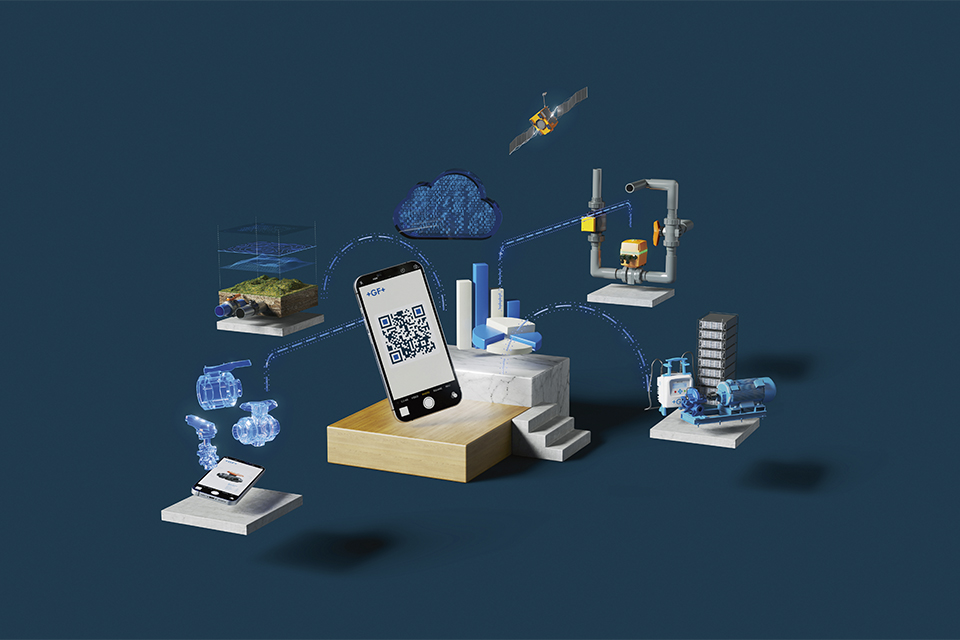 Connect Conrivo.
Our digital solution, CONNECT Conrivo, supports owners and project managers to achieve NRW reduction successfully in the water network they are building and maintaining.
From the installation point of view, it facilitates planning field works, tasks, and responsible teams, including QA/QC requirements to be checked. This is done in a paperless way, providing easy access to the project documentation and a seamless handover to the owner or operator.
From the long-term operation and maintenance perspective, it provides complete visibility of the exact position of the assets in the network thanks to the GPS feature. Conrivo also enables full traceability of every product installed using a variety of identifiers (European Article Numbers (EAN), traceability barcodes, etc.).
×
Speak to an Expert
Thanks for showing interest: we will contact you as soon as possible. To provide you with the best service, please give us some short information about your inquiry, so we can assign the piping consultant that fits better with your needs.