Hygiene for potable water
The clean water and sanitation challenge
Sustainable construction challenge
With the global population expected to reach nearly 10 billion people by 2050, and two-thirds of the people living in cities, sustainable urban concepts will be essential for meeting future environmental challenges. Water management systems within these concepts must fulfill certain key criteria to meet today's needs while building operators and owners must also meet drinking water directives and environmental, social, and governance (ESG) targets. But, how can owners, managers, or maintenance personnel responsible for managing building water supply meet the challenge and improve awareness?
Across the world, regulations and guidelines are provided for managing water supplies in buildings where water is required for drinking, washing, showering, swimming, and other recreational activities. Water quality must be controlled and maintained from entering the building until it exits to prevent waterborne microorganisms' development, reproduction, and spreading. Regulations and guidelines, including the EU drinking water directive, which is to become a law for all member countries by the end of 2022, lays out an approach to guaranteeing water quality based on managing risk, testing frequently, and monitoring constantly.
Digitally enabled accountability
Accountability needs to be driven through reporting, and water management systems need to deliver this transparently for all stakeholders to truly understand it and make the maintenance of it much easier. With many millions of independently owned buildings and facilities, the consequences of the separation of ownership and oversight have been a tendency for water safety in buildings to be overlooked or, at best, receive limited attention. Digital enablement across systems can provide valuable insights to help operators keep facilities compliant and support continuous improvement in quality management.
Download the PDF brochure
Ensuring clean water for life
Creating solutions that address the most challenging potable water issues
As a leading global piping systems company, one of our goals is to help ensure clean water and sanitation and overcome infrastructure challenges through innovation. By developing highly engineered products and industry-leading technologies, we create solutions that provide clean water and enable our customers to address the most basic need of clean water and sanitation.
One community, one purpose
How we're already helping to ensure clean water globally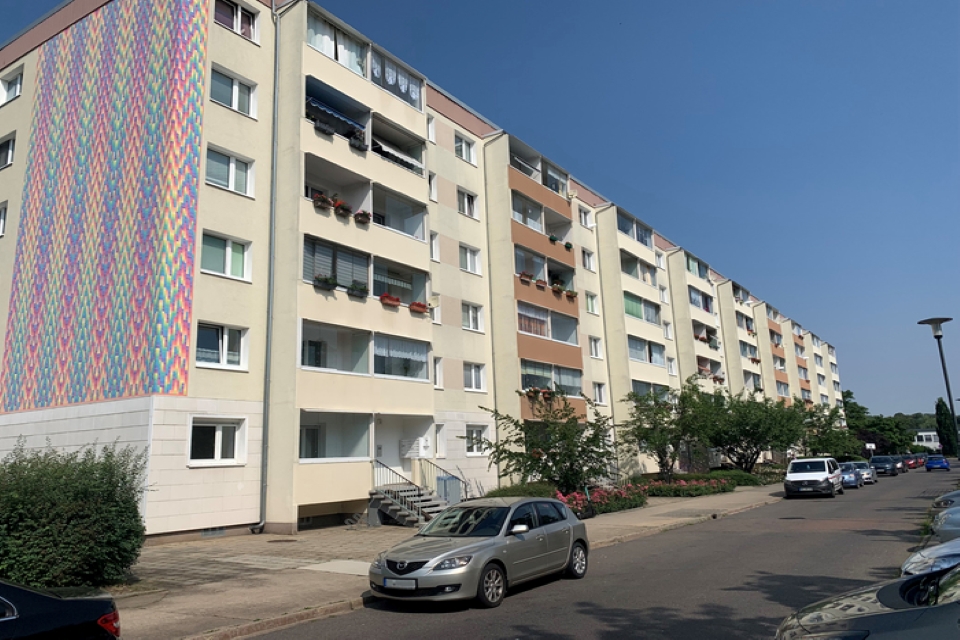 Bauverein Halle & Leuna eG, Housing cooperative, Halle (Saale), Germany
When the time came to refurbish one of the housing cooperatives' 7'500 apartments in the west of Halle, Saxony-Anhalt, the management team seized the opportunity to look for a more sustainable approach to water supply. Following the refurbishment, and installation of the Hycleen Automation System, the energy consumption for hot water decreased by 22.7% compared to the previous year, achieving a saving of just under €3'000 – despite a 164 m³ increase in hot water consumption for the year 2020.
The refurbishment also means lower maintenance costs as Hycleen connect – the cloudbased remote access solution – now remotely monitors, visualizes and optimizes the control of multiple properties from one control center.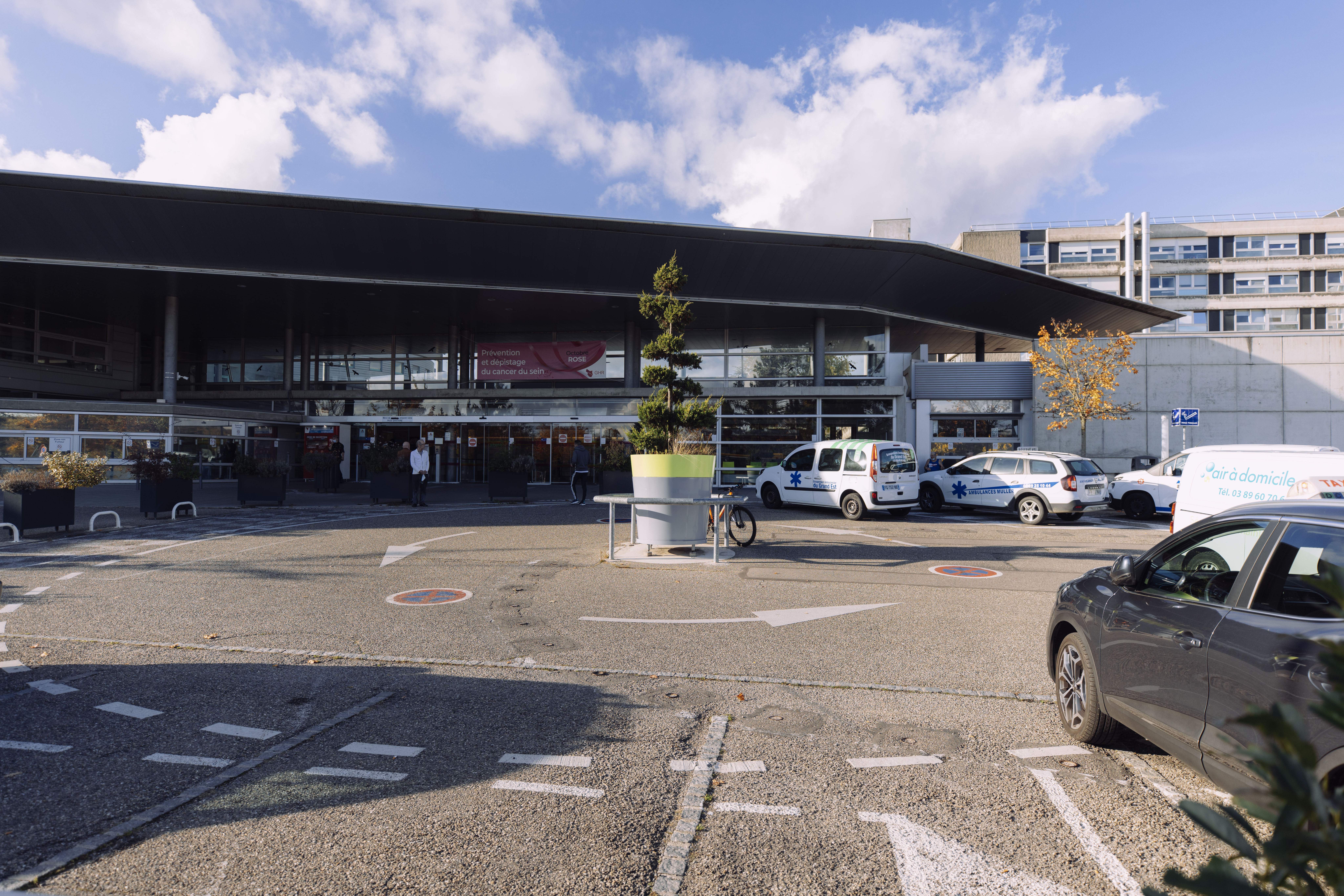 Hospital Emile Muller, Mulhouse, France
To ensure its patients' safety, the Hospital Emile Muller facility management installed the Hycleen Automation System to provide consistent water temperatures and regular water exchange. As a result, patients receiving treatment at the French hospital can rely on a safe potable water system and maximum comfort.
The team also installed SANIPEX and COOL-FIT systems to ensure a reliable, dead-end free design to allow the hospital staff to focus on their daily business without interruption.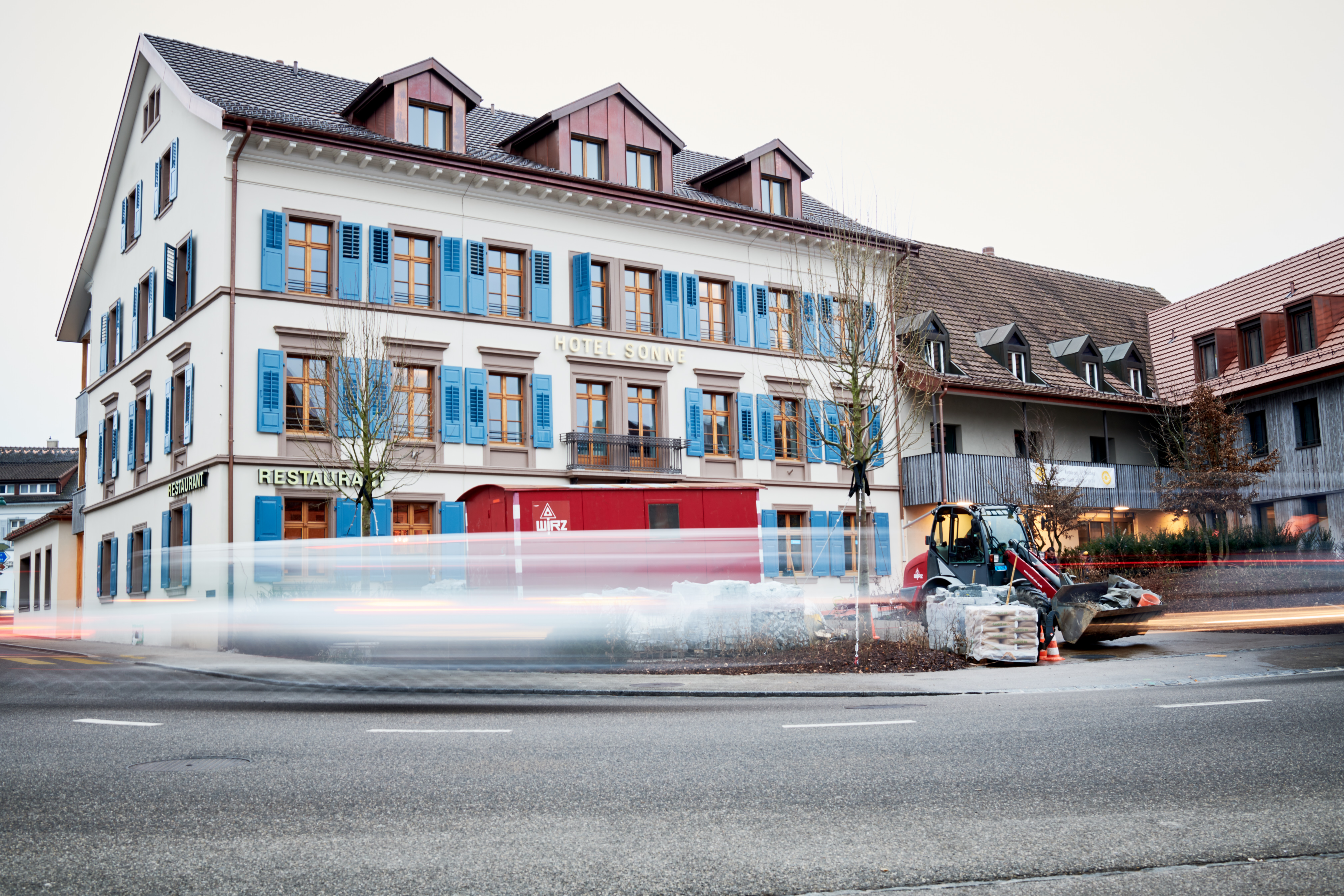 Hotel Sonne, Sissach, Switzerland
In January 2019, the Linsalata family decided to buy, renovate and convert the traditional restaurant and Hotel Sonne in Sissach, Switzerland. In addition to the versatile use for entertaining and accommodating guests, the family has also incorporated apartments for the elderly. A cutting edge, safe drinking water installation was especially close to the hearts of the patrons and owners of the building services company.
The decision fell on the Hycleen Automation System from GF Piping Systems to allow monitoring of the entire complex and provide peace of mind that legionella have no chance of multiplying.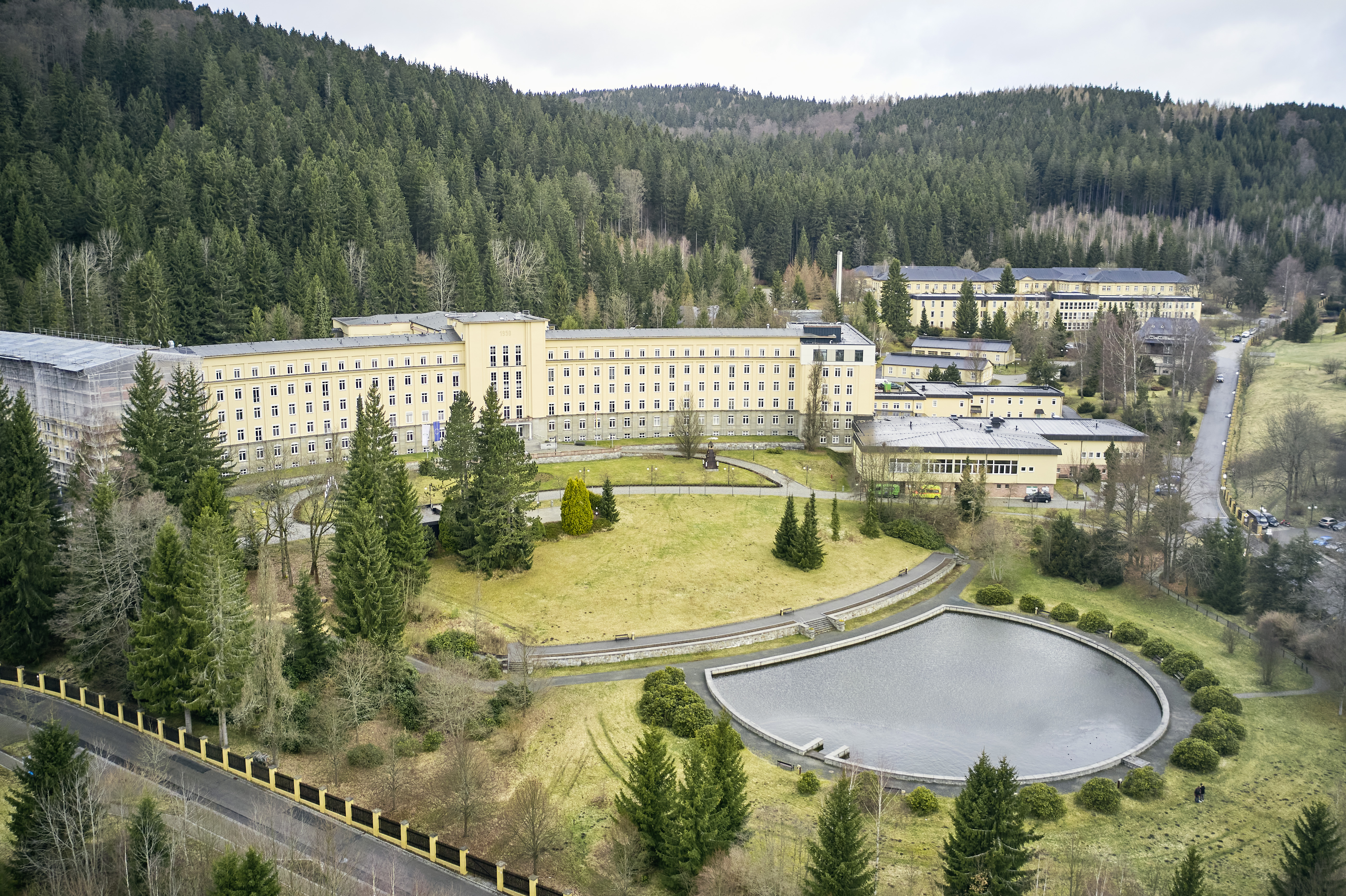 Kliniken Erlabrunn, Breitenbrunn, Germany
Built in 1950, the ever-expanding existing system for the drinking water supply ran with high temperatures and large pump output. The management team decided to retrofit the Hycleen Automation Systems to control the circulation system and ensure optimal hygienic conditions in long-term care.
Once installed, the hospital could provide reliable hydraulic balancing of the entire drinking water network, hygienically perfect water supply, and optimize the energy demand in hot water preparation.

884 million people
Lack access to safe drinking water
Over 785 million people on Earth lack access to essential water services. Around 884 million people do not have safe drinking water.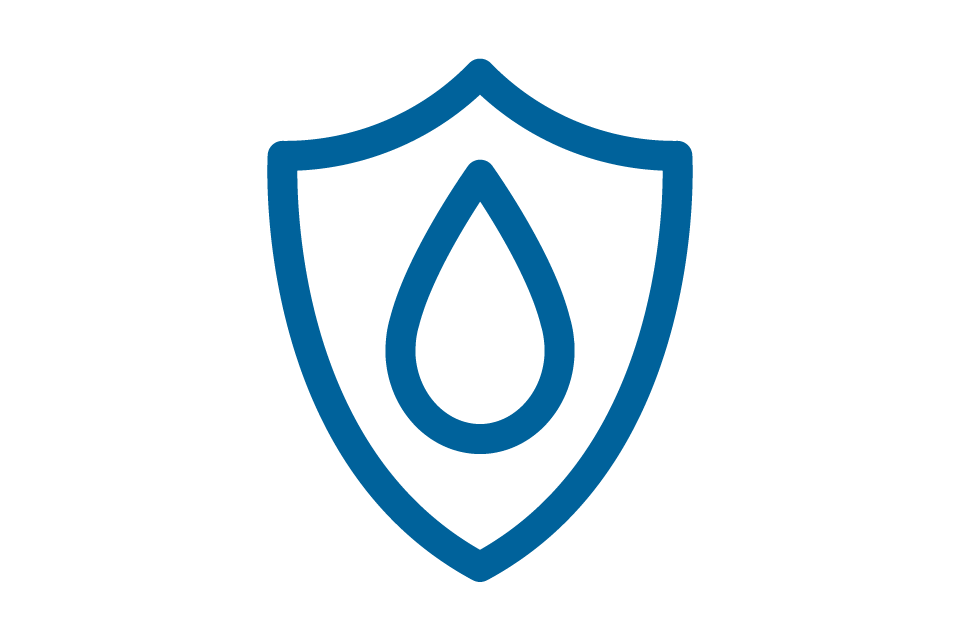 1'500 liters per room, per day
Hotel water usage
A hotel can use an average of 1'500 liters per room per day, vastly exceeding local populations in water-scarce destinations

500 million gallons
water wasted each day
Five hundred million gallons of water are wasted each day in the U.S. due to inefficient hot water systems.
Articles
Sustainability at GF Piping Systems
GF Piping Systems is committed to enabling the safe and sustainable transport of water, gas and chemicals. Only by considering the needs of all key stakeholders can the company, the planet, and society at large thrive in the long term.
Digitalization of drinking water monitoring
Product Manager Simon Obrist explains the challenges of drinking water installation in large buildings and demonstrates the setup of the Hycleen Automation System on an installation wall. The system and the cloud solution Hycleen Connect create various benefits, which he discusses in detail during the workshop.
---
Drinking water installation - smart and digital
Arnaud Andreolli (Product Management) and Jonas Ganzenmüller (Technical Sales) explain how the Hycleen Automation System and the Hycleen Connect cloud solution work. During the workshop, they also talk to a client who has successfully installed the Hycleen Automation System in his building and now shares his experience from the customer's perspective.
Premise Plumbing System Design
Internal and external factors are contributing to the increase of Legionnaires' disease cases. Manage these risks in system design.
---
Clean water technology
Control, analyze and optimize your drinking water installation.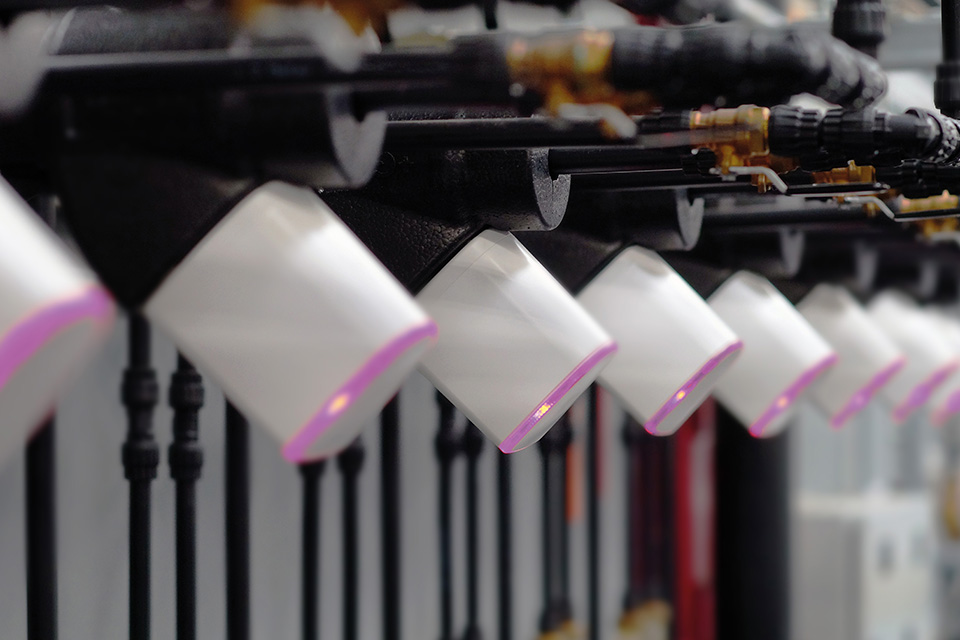 Hycleen Automation System
The Hycleen Automation System makes it easier to maintain drinking water hygiene and optimize energy consumption. It ensures hydraulic balancing and constant water temperatures, flushes the pipes, logs all data, and is easy to install and commission.
Valves and sensors connect via a central control unit, allowing monitoring for any abnormalities and controlling the system. It can also be operated from any location using remote access via Hycleen Connect and be integrated into the building control system.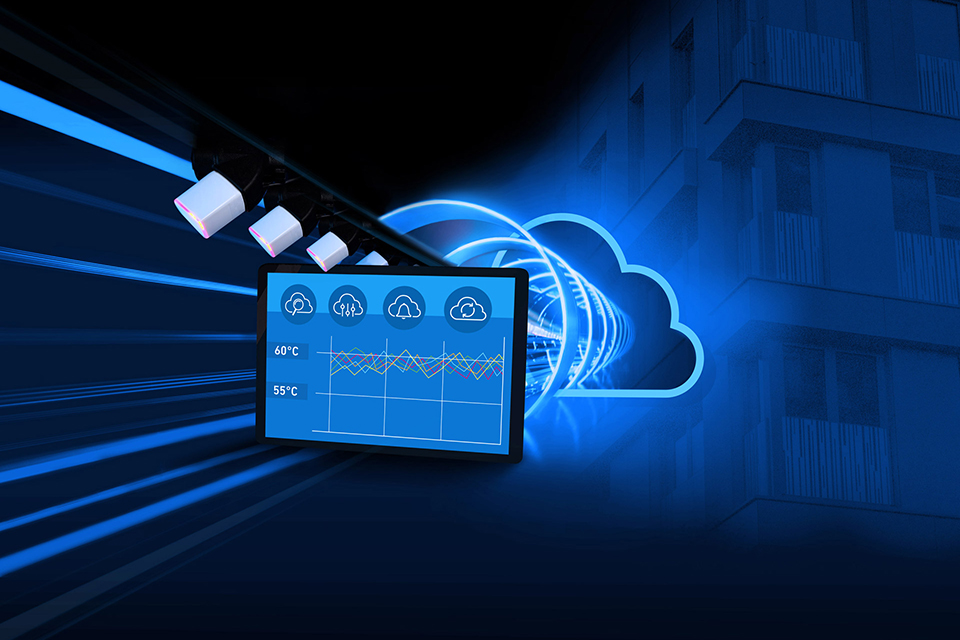 Hycleen Connect
Cloud-based remote access and monitoring for your drinking water installation. Hycleen Connect is the innovative solution for a secure connection and remote access to the Hycleen Automation System from anywhere in the world. Connected drinking water installations can be conveniently controlled and monitored.
Reporting and alarm systems help ensure system operability and highlight optimization potential. The GF Piping Systems Specialized Solutions team provides support via remote access in case of problems.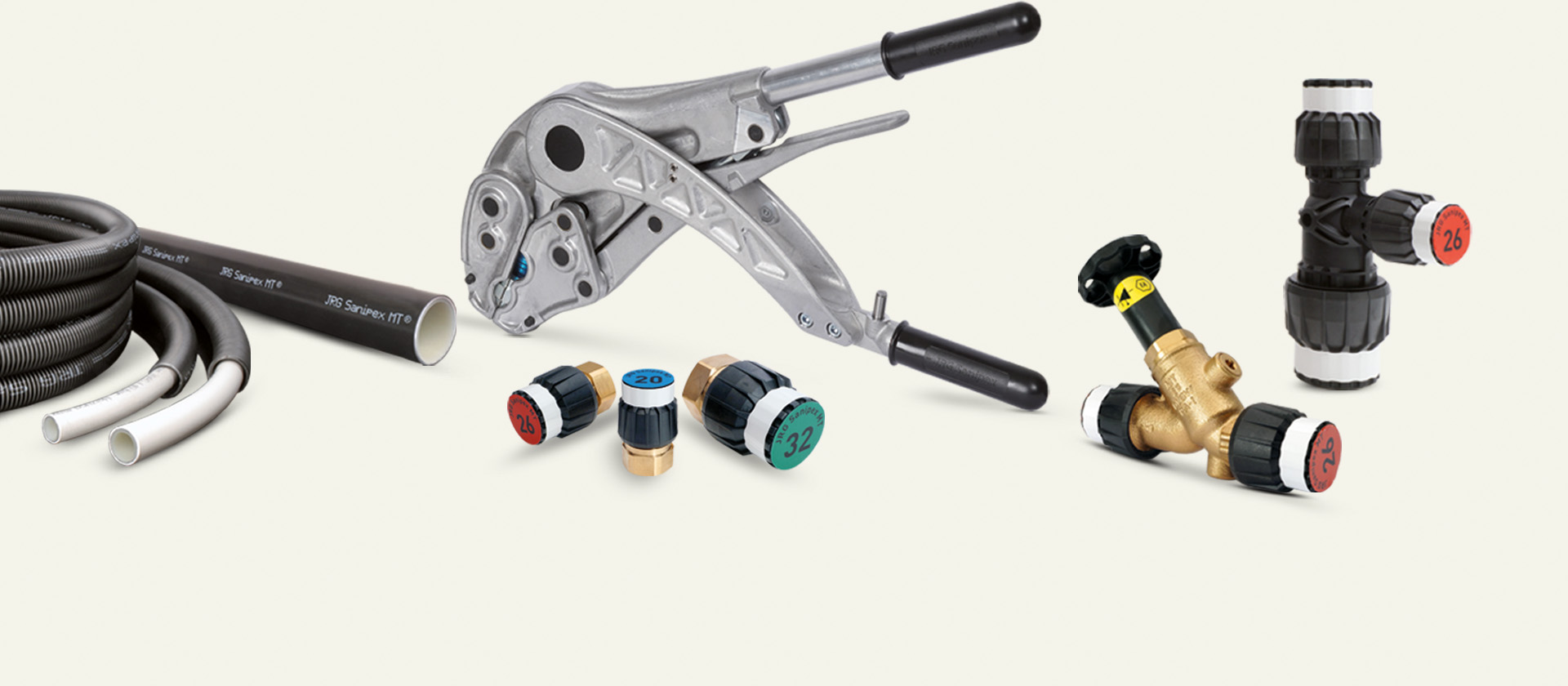 JRG Sanipex MT
Hygienically perfect pipe jointing technology proven for 20 years. What makes JRG Sanipex MT unique? The multilayer pipes and fittings are produced in the two-layer injection molding process combined with the ingenious flared clamp connection technology.
Combined with many other benefits this makes the holistic system ideal for distribution, riser, and connection lines in single-family homes and large-scale projects for drinking water, heating, cooling, or compressed air.

Specialized solutions
GF Piping Systems provides project support every step of the way to achieve construction excellence. Because of our depth of knowledge of applications and skills in water management solutions for buildings and facilities, we can work alongside you during the planning, execution, and maintenance phases for your construction and retrofit projects.
Our many years of experience in developing and producing heating and sanitation systems combined with the knowledge of the industry make us a qualified, professional partner for every situation.
×
Speak to an Expert
Thanks for showing interest: we will contact you as soon as possible. To provide you with the best service, please give us some short information about your inquiry, so we can assign the piping consultant that fits better with your needs.