Efficient cooling solutions
The environmental challenges of the future
Sustainable construction challenge
With the global population expected to reach nearly 10 billion people by 2050, and two-thirds of the people living in cities, sustainable urban concepts will be essential for meeting future environmental challenges. Add to this that air conditioning will use about 10% of all electricity worldwide and account for 37% of electricity growth demand by 2050 , and this leaves us all with the challenge of addressing rising energy demand.
Industrial energy efficiency challenge
One topic regularly covered in discussions centered around sustainability, water scarcity, and the conservation of precious resources is being more energy-efficient and achieving net-zero emissions. The need to reduce carbon emissions and greenhouse gasses (GHG) to more acceptable levels has made energy efficiency in construction and innovation one of the most challenging problems for organizations to overcome.
Process-specific challenge
Process-specific energy savings represent a large proportion of the savings many industrial sectors have identified. These can, in turn, also generate other cost-savings factors such as throughput increases, quality, and labor savings – all of which contribute to productivity targets. On many occasions, energy efficiency measures contribute to saving energy in a company, but these measures often provide additional improvements for the production process, which considerably improve payback periods. Thus, in addition to protecting the environment, energy efficiency renders industrial processes more efficient and competitive.
Download the PDF brochure
The net-zero challenge
Your partner for improving energy efficiency
The drive to net-zero puts increasing pressure on efficiency improvement and risk mitigation concurrently. How can engineered plastic piping systems improve operational efficiency? Can plastic piping systems be utilized in construction and industrial sites? What benefits do these systems offer? Which applications and locations? As a company active worldwide, GF Piping Systems' mission is to show our commitment to sustainability by supporting our customers' success with innovative, energy-saving solutions that make the collective global footprint and productivity levels more sustainable. With proper installation, our world-leading solutions can provide several advantages to building owners and industrial leaders, helping them improve energy efficiency for life.
One community, one purpose
How we're already helping to improve energy efficiency globally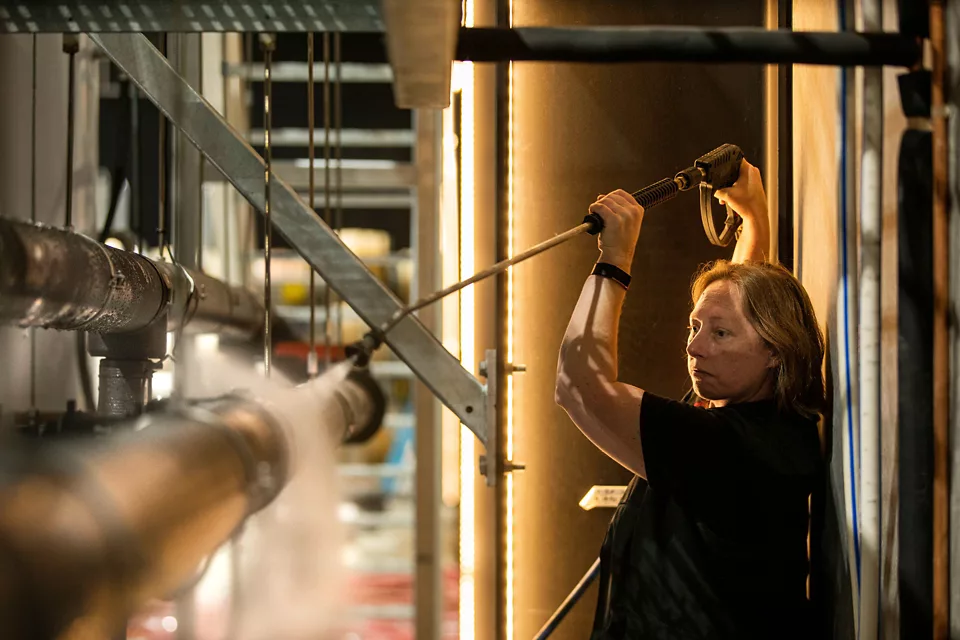 Zonzo Estate - The Yarra Valley Australia
Located in the Yarra Valley, Victoria, Australia, Zonzo Estate's wine label was born from a simple aspiration to bring friends the best drop possible. In late 2019, the business embarked on an ambitious project to convert an empty warehouse into its brand-new winery. The cooling circuit, custom-designed for the project, uses a mixture of glycol and water, circulating at a temperature of –5°C and 4 bar of pressure, and is supported by 200 kW of chiller capacity.
The glycol circuit is the main pipe run for the winery production for white and red wine. Thanks to the pre-insulated piping, it looks beautiful and has incredible energy efficiency, with minimal transfer and energy loss.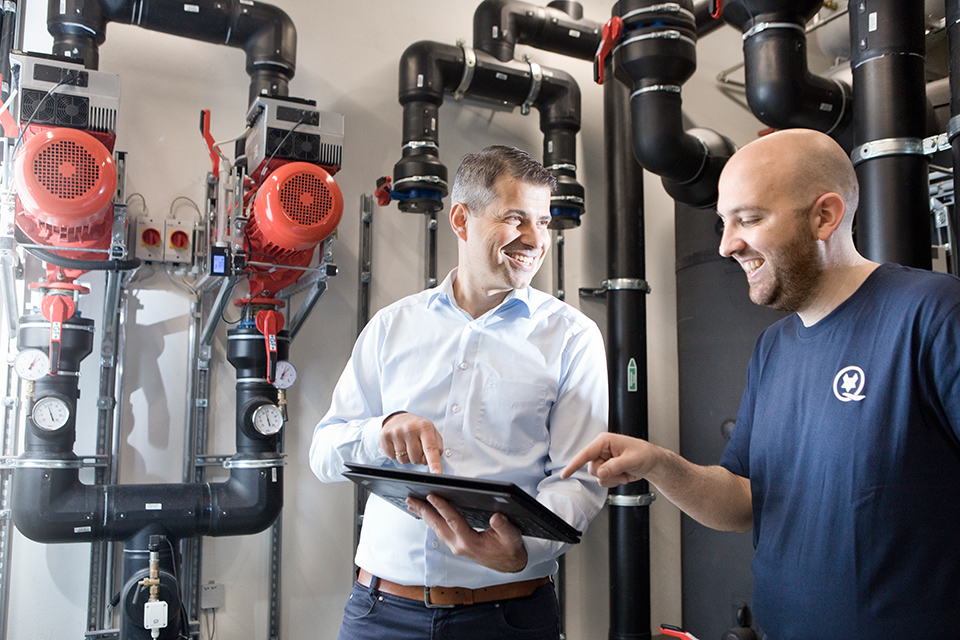 Baden Cloud, Appenweiher, Germany
With digital consumer demand growing exponentially, GF Piping Systems provided the reliable and maintenance-free cooling system that the Baden Cloud data center requires to ensure its data stays safe. Data centers must be cooled for reliable operations, as servers, storage systems, and network components generate considerable heat.
COOL-FIT 4.0, the fully pre-insulated plastic piping system, is 50% faster to install, lightweight, and has zero corrosion. The Baden Cloud Operations Manager also chose COOL-FIT to positively affect the company's carbon footprint, with the system boasting 30% higher energy efficiency.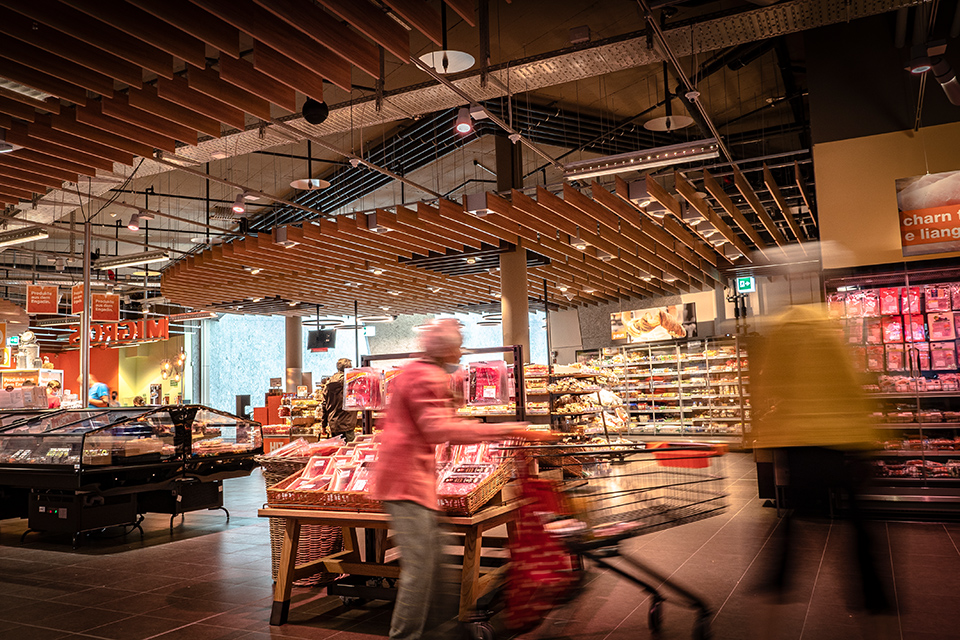 Porta Samedan Shopping Center, Samedan, Switzerland
The Porta Samedan shopping center in the Swiss Alps was built with a focus on sustainability, which is why the country's largest retailer chose COOL-FIT for its air conditioning system. Built to cater to a bustling tourism destination, the center includes a variety of shops, including the Migros supermarket, which need to be cooled and heated to accommodate the growing number of visitors.
The pre-insulated piping system COOL-FIT also appealed to the installers, with quick implementation thanks to its light weight and easy to use electrofusion jointing technology, ensuring a fast and smooth construction period. With one third lower emissions caused by the maintenance-free COOL-FIT system, the retailer is sure to pursue a more sustainable future, while providing an uninterrupted offering to its visitors.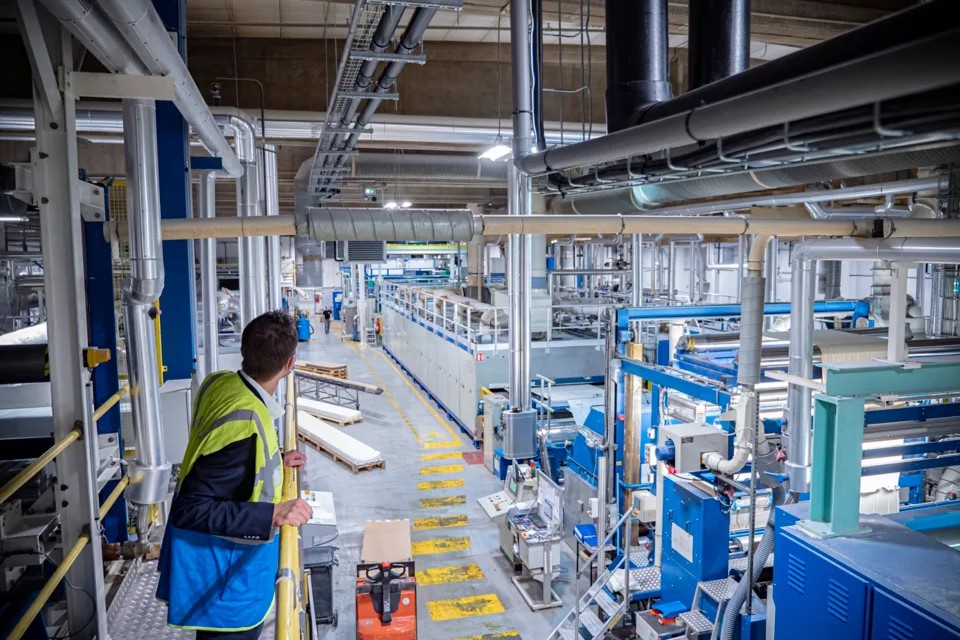 SENFA, Alsace, France
The coronavirus brought with it an unforeseen need for face masks. The textile coating company SENFA in Sélestat, Alsace, France, was equipped with the optimal expertise to produce masks. In a very short time, the necessary machines for the production of the material for fabric masks were ordered.
However, as the production halls became too hot in summer with the many machines, the infrastructure had to be adapted. A new cooling center with ceiling fans, compatible with the COOL-FIT system from GF Piping Systems, was able to remedy the situation.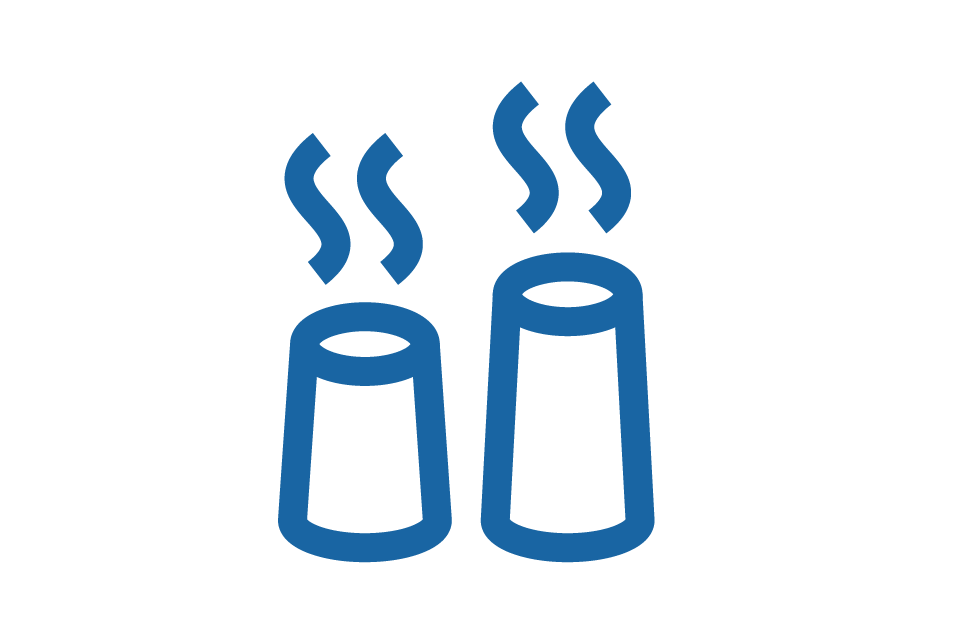 Save 100 tons of CO2
For a cold store installation, the required 1'500 meters of pre-insulated plastic piping solutions from GF have a carbon footprint equivalent to 100 tons of carbon dioxide less than a metal system. This saving is equivalent to a journey of 446'000 kilometers by car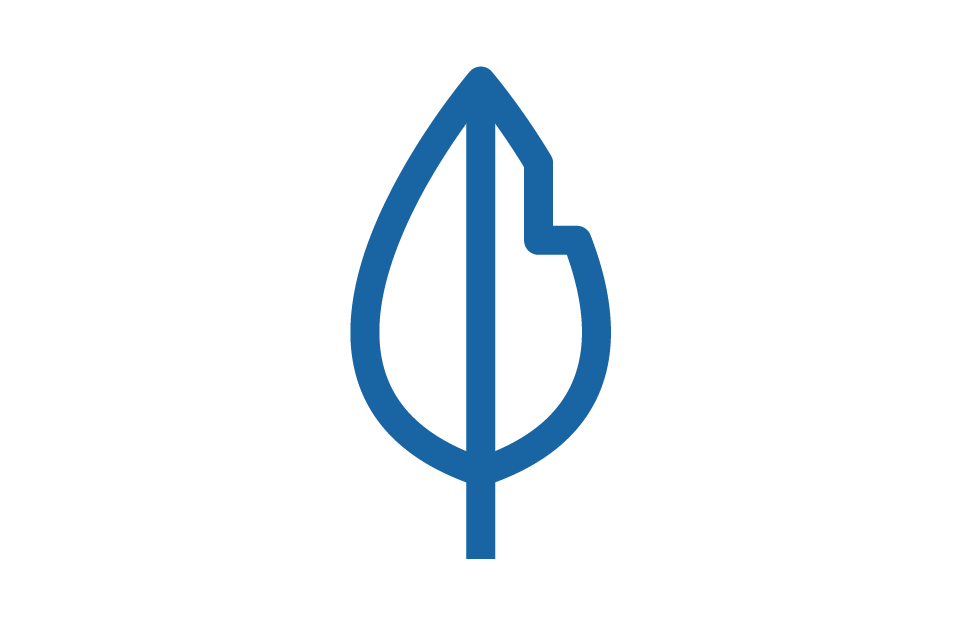 40% of total building energy consumption
A typical office building HVAC system accounts for approximately 40% of total building energy consumption and 70% of base building energy consumption What if you could reduce this using pre-insulated piping systems?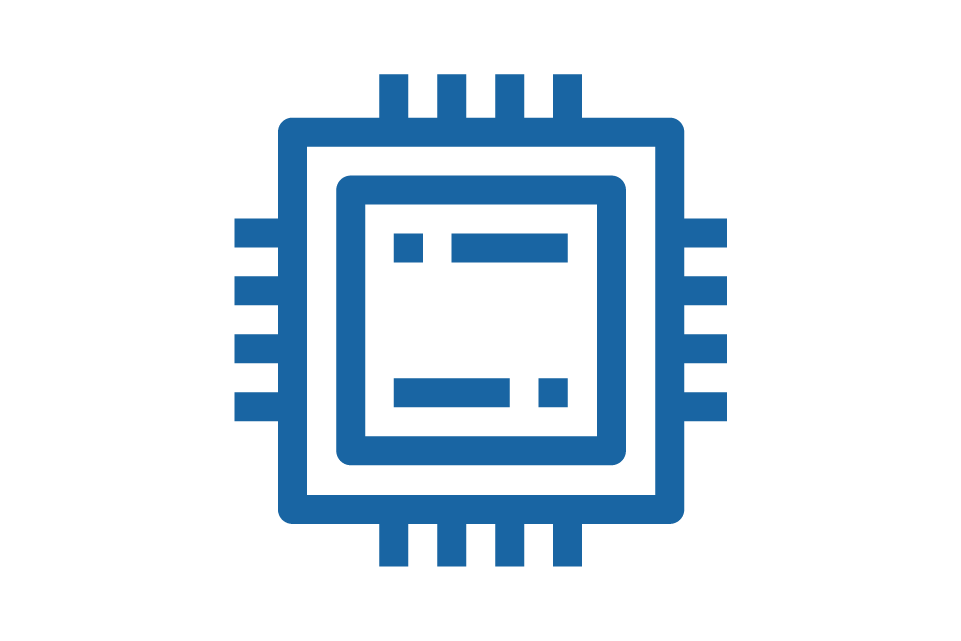 3% of the world's electricity
Data centers consume approximately 3% of the world's electricity, about 40% of which is for air conditioning. What if you they could reduce average energy costs by 25%?
Articles
Everything is connected - Responsible consumption and production
The United Nations sustainable development goal - Responsible consumption and production - is about promoting resource and energy efficiency, and building sustainable infrastructure. Working smarter, not harder, to do more and better with less. I
Choosing sustainability: Plastic pipes as energy efficient and innovative solution for data center infrastructure
While the consumption of single-use plastics has garnered a bad reputation in society, and can rightly be labelled as an environmental hazard, use of long-life plastics for engineered piping systems in data centers can indeed offer a sustainable solution and off-set many costs.
---
Overcoming Secondary Cooling Challenges in Food and Beverage Production
Plastic piping systems reduce maintenance, simplify installation and have longer lifespans in food and beverage applications.
GF Piping Systems Data Center Portal
We have developed a specific Data Center Portal designed to help and guide our customers through the conversion process from metallic piping to a complete plastic engineered solution. As well as explaining the detailed applications in a Data Centers where GF pipes are applicable, the portal also provides valuable technical data to key engineering questions.
---
Efficient cooling solutions
We are committed to supporting our customers success with innovative solutions.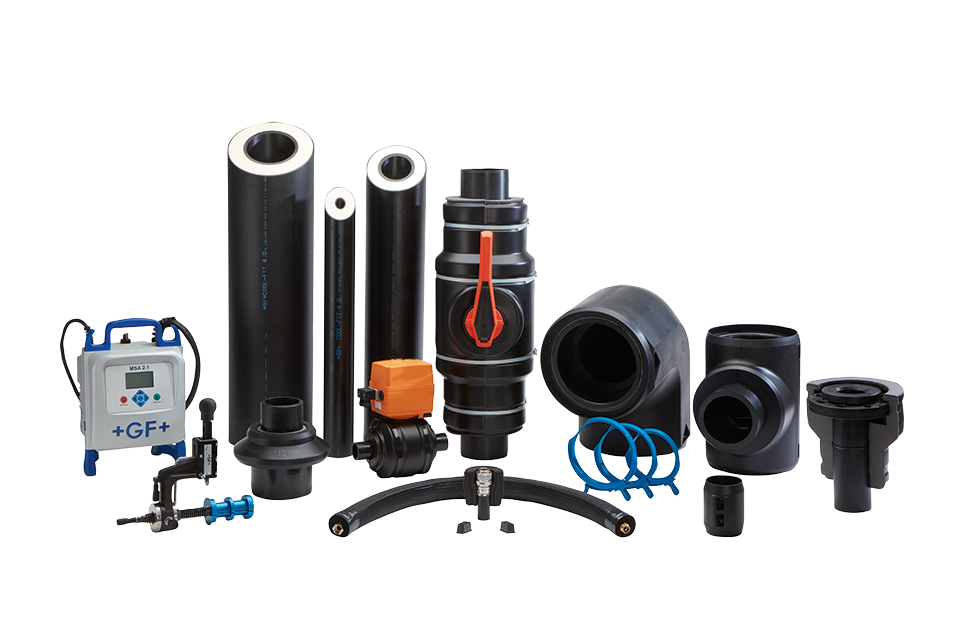 COOL-FIT
Make your cooling circuit more efficient with robust pre-insulated plastic piping systems. COOL-FIT is a cutting-edge technology piping system including pipes, fittings, valves, flexible hoses, and tools, ensuring complete system integrity and a perfect seal. Designed and optimized for fast and easy installation and at least 25 years of operations with zero interruptions and maintenance. The reliable and efficient alternative to post-insulated metal piping systems.
COOL-FIT is cutting-edge technology designed for versatile use in cooling applications. It combines corrosion and maintenance-free components with factory pre-insulation in a reliable and efficient system. Safe, easy and quick to install, this system is ideal for food and beverage production and storage as well as HVAC applications.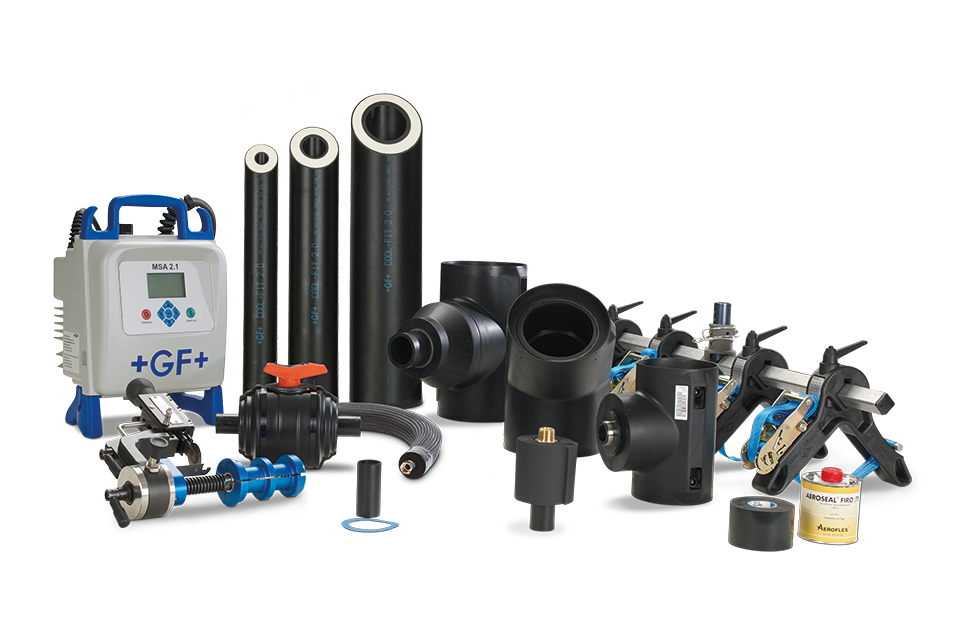 COOL-FIT PE Plus
COOL-FIT PE Plus is a cutting-edge technology, designed for use in commercial and industrial refrigeration installations. It pairs corrosion and maintenance-free components with ex-works pre-insulation in a system that is reliable and efficient. Safe, lightweight and quick to install, this system is ideally suited for fruit and vegetable processors, slaughterhouses, and breweries. With COOL-FIT PE Plus, users can operate with maximum efficiency and no interruptions while minimizing maintenance and operating costs.
As a complete pre-insulated plastic piping system, COOL-FIT PE Plus from GF Piping Systems optimizes any commercial or industrial refrigeration set-up.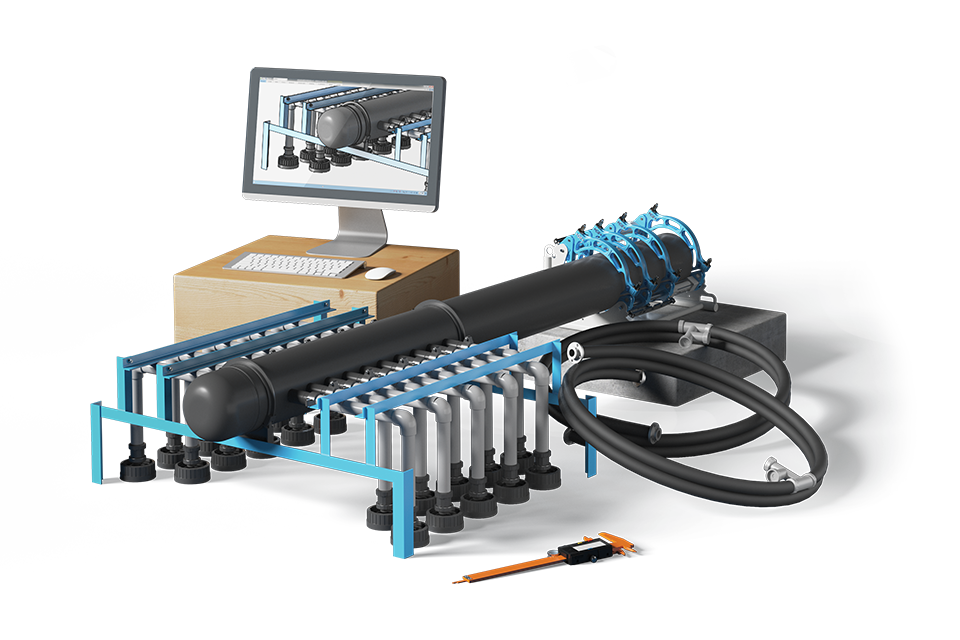 Engineering and prefabrication
There are many challenges to the successful completion of construction projects in today's accelerating business world, including shortages of skilled labor, time constraints, cost overruns, quality concerns, and physical space limitations on job sites. Engineering design assistance and Offsite Prefabrication from GF Piping Systems can help you meet these challenges, no matter where in the world your construction project happens to be.
Engineering & Offsite Prefabrication are part of the Specialized Solutions suite from GF Piping Systems. Discover the many benefits that solve problems and mitigate risks especially on the most complex construction projects.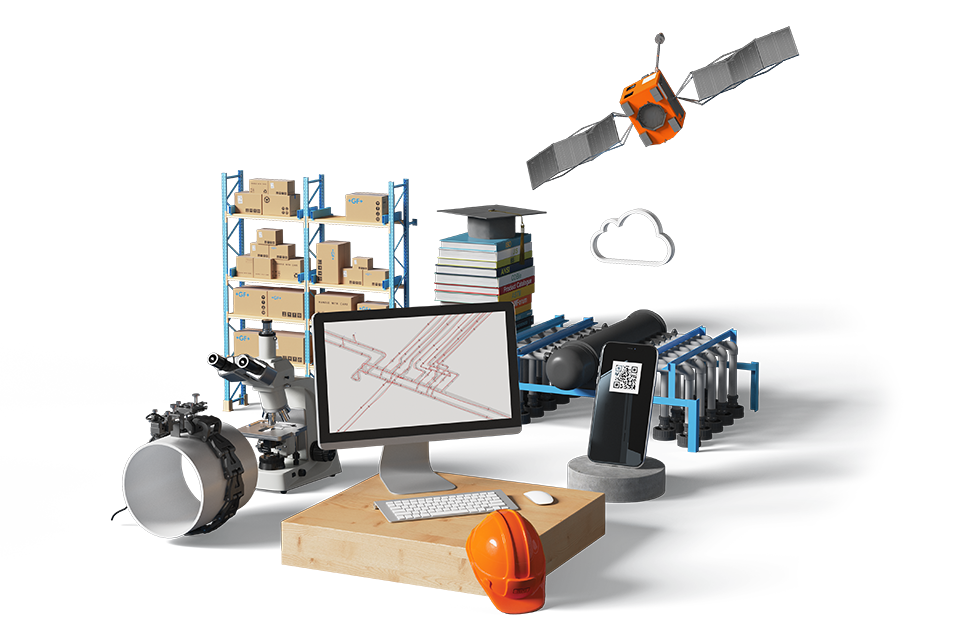 Specialized solutions
With Specialized Solutions, GF Piping Systems supports the design and installation of state of the art plastic piping systems, so that owners and planners can concentrate on their daily business without interruption. GF Piping Systems is present every step of the way, from providing planning support on new projects to testing the condition of old systems.
GF Piping Systems and its Specialized Solutions cover every aspect of a project's process, from the design phase all the way through to installation and maintenance:
×
Speak to an Expert
Thanks for showing interest: we will contact you as soon as possible. To provide you with the best service, please give us some short information about your inquiry, so we can assign the piping consultant that fits better with your needs.